LT. COL. TONY BEVACQUA
Tony, son of a Sicilian immigrant, was born in Cleveland, Ohio on 7 Oct 1932. After graduating from high school, he enlisted in the USAF on 29 February 1952. He began Aviation Cadet Pilot Training Program in January 1953, graduating 14 April 1954, rated and commissioned the same day.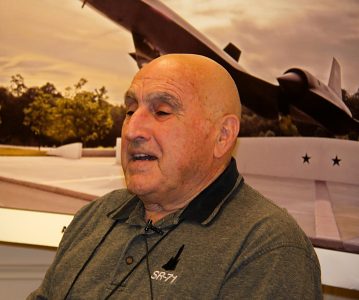 First assignment following fighter gunnery training was 508th Strategic Fighter Wing, Turner AFB, GA, flying the F-84 G and F. The 508th was deactivated in 1956 and became the 4080th Strategic Reconnaissance Wing, with RB-57D and U-2 aircraft. Tony checked out in the U-2 at Groom Lake (Area 51), March 1957.

The 4080th was moved to Laughlin AFB, TX in 1957, and moved again in 1963 to Davis-Monthan AFB, AZ. After accumulating 1904.2 flight hours, Tony reported to Air Command and Staff College, AL, leaving the U-2 program in the summer of 1965. Following

ACSC, assigned to Beale AFB, CA to fly the SR-71. Retired at Beale AFB, 31 March 1973 with 738 hours in the SR-71. Tony was also an instructor pilot on both the U-2 and the SR-71.
Click on images to enlarge


Combat Crew Orders

Duty Title Change

1st Orders to
Groom Lake

Amended Groom
Lake Orders

Groom Lake
TDY Extended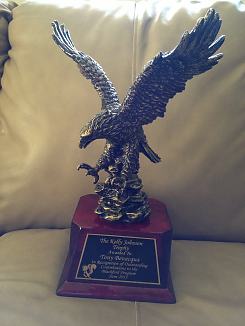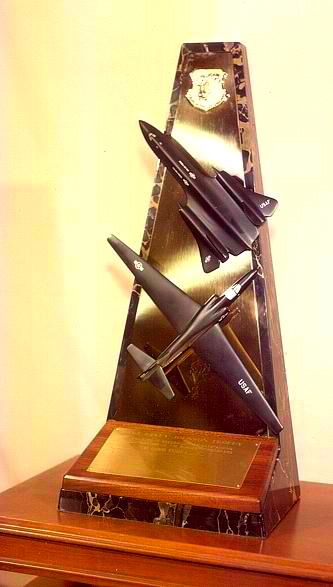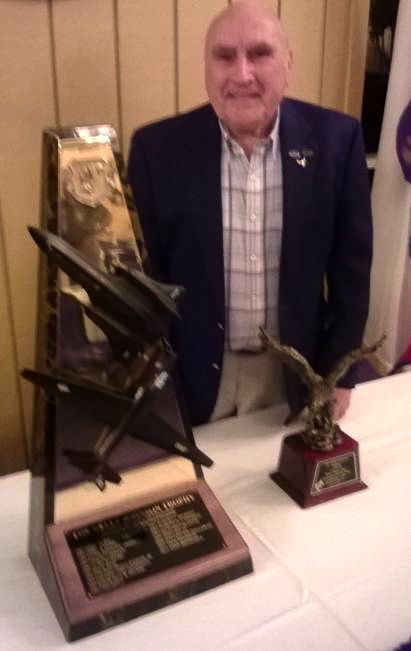 On June 8, 2013, Tony Bevacqua was awarded the Kelly Johnson Trophy at the 20th Blackbird Association reunion in Sparks, Nevada for his outstanding contributions to the Blackbird program. On October 16, 2013, at the annual meeting of the Beale Military Liaison Committee, Bevacqua was formally presented with the Kelly Johnson Trophy named for the aeronautical engineer who designed the SR-71 spy plane. He received the trophy that was not available for the Blackbird reunion. Citation:

The recipient of this year's Kelly Johnson's Award is no stranger to the world of high altitude reconnaissance nor to the marvelous airplanes that Kelly Johnson built. As the youngest Air Force pilot to ever check out in the U-2, he made his first flight in 1957 while training at the legendary airfield at Groom Lake, later known as Area 51. For the mathematically disadvantaged, that was 55 years ago. He was to remain a fan and supporter of Kelly as an operational pilot in both the U-2 and SR-71 for a total of 16 years during which time he flew over 2,600 hours in these airplanes, while sucking untold liters of 100% oxygen in a pressure suit.

Retiring from the Air Force in 1973, he became a major liaison for the cities of Marysville and Yuba City with Beale AFB. He was a frequent speaker, fund raiser and social organizer offering continued support to the dynamic relationships between the local civilian and military organizations. He became politically active in fighting for the future of Beale AFB to remain as an active military facility when the government commission for base closures, known as BRAC, threatened the survivability of this location. He served on the Beale Military Liaison Council, Inc. (BMLC, former Beale Military Liaison Committee) for 30 years and was Chairman for 18 of those years. This committee is a very active and productive organization of civilian leadership which worked with the local military leaders, the Department of Defense and members of Congress. Their charge was to not only maintain the existing missions assigned to Beale AFB, but to aggressively seek expanded utilization of the facilities of this unique location. He was a member of several local committees which traveled to Washington to gain Congressional support for the mission at Beale and it's personnel. The results not only helped insure the survival of the U-2 program, but also brought new missions, new aircraft and large numbers of military personnel to expand the role of Beale AFB and the economy of the local area. Throughout these years, his personal leadership and continued involvement helped maintain the superb relationships between the local area and the military mission at Beale.

Our recipient's personal mission was driven by his military experiences in the U-2 and SR-71 programs, and the impact those programs had on his professional life. He spent these last 40 years, since Air Force retirement, working continuously to support the mission of high altitude reconnaissance, the survival of Beale AFB as the anchor of such a mission and publicizing the legends of Kelly Johnson's favorite airplanes, the U-2 and SR-71.

The 2013 recipient of the Kelly Johnson Award, who recently arrived on the last boat from Sicily, is Tony Bevacqua.
---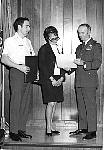 OTHER ACHIEVEMENTS:
Following his USAF career, Tony was in the real estate and real estate lending business until 31 December 1999. Married to Marilyn (Carroll) until she passed in 2013, they have five children, and nine grandchildren. Married to Diane since Nov. 8, 2014. Tony is active with several hobbies. Other hobbies include spectator sports, volunteer work, and civic/charitable organizations. Tony has been a member of BMLC over 40 years, and was elevated to Chairman in Feb 1989.
---


Tony is Director of the Board of Beale Military Liaison Council, Inc. (BMLC, former Beale Military Liaison Committee)
P.O. Box 1808 Yuba City, CA 95992 1-530-674-0973
He served as Chairman of BMLC for 18 1/2 years.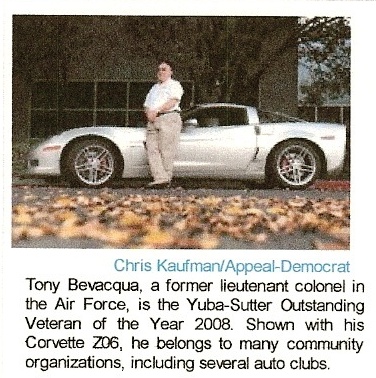 Click on photo to read BMLC article
---

Tony Bevacqua -
September/October 2009 Imperial Owners of Northern California Recognition
---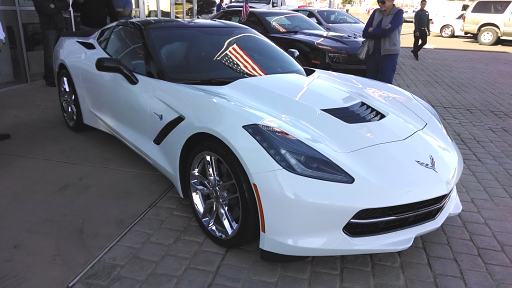 Tony's 2014 Corvette Stingray (click on photo to enlarge)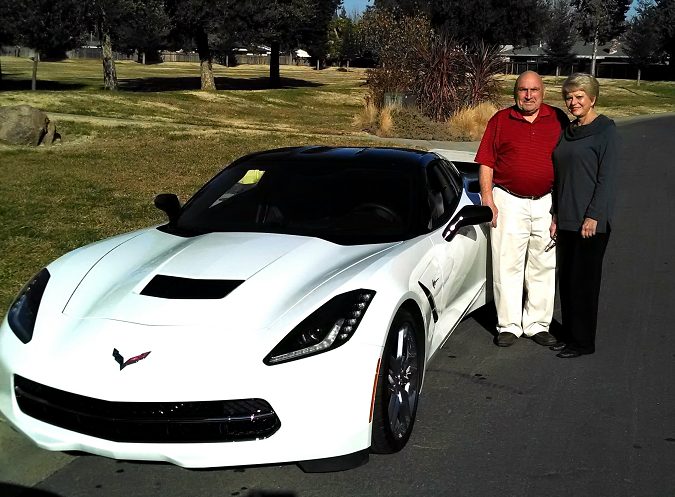 Tony and his new wife Diane (since Nov. 8, 2014), standing by the new Stingray at delivery, Nov. 29, 2013 (click on photo to enlarge)
---
Video: Beale AFB -- A Yuba County Champion featuring Tony. Video was made and shown at the program honoring Beale AFB as Business Winner of the Year for 2015.
---
During the 2015 Gathering of Eagles hosted by the Edwards Flight Test Historical Foundation, Tony received the Edwards Gathering of Eagles award. The event commemorated the 60th anniversary of the U-2 spy plane, and celebrated the 25th anniversary of the SR-71 coast-to-coast Smithsonian flight, during which four (4) aircraft speed records were set. Tony was the only pilot in the room to have flown both of these aircraft.
---
---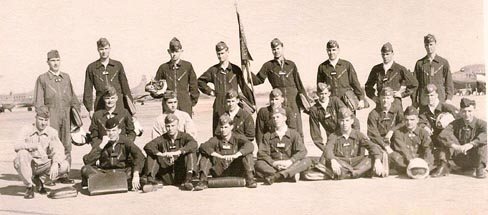 54G cadet class flight I was squadron commander during Basic Training (T-33) at James Connolly AFB, Texas, until graduation April 14, 1954.
---
On 26 July 1968 #976 was piloted by Major's Tony Bevacqua and RSO Jerry Crew in an operational mission over Hanoi, North Vietnam. This flight was the first time that a SAM had locked on and fired upon a SR-71. The crew knew they had been fired upon by two missiles and after flying a return track over the same area, no additional SAM's were fired. Landing was uneventful at Kadena. The Terrain tracking camera recorded the SA-2's launches and later evaluation revealed the nearest missile exploded about one mile behind and away from #976. Source: Leland's SR-71 Blackbird Web Site
| | |
| --- | --- |
| Majors Tony Bevacqua and Jerry Crew (RSO) | Kogler - Bevacqua |
---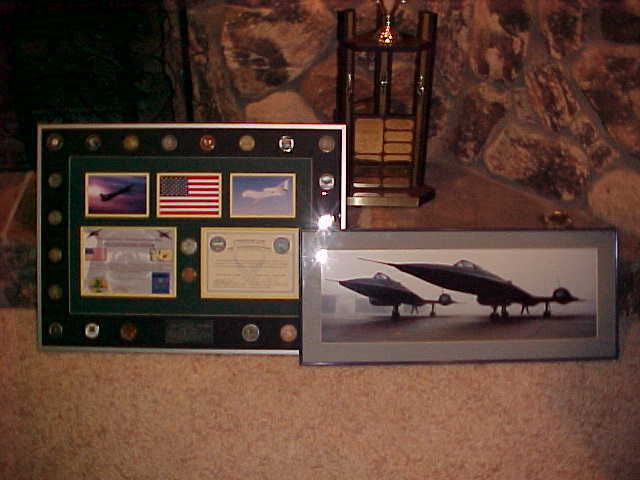 March 15, 2003
BG Stan Gorenc, at his farewell dinner as wing commander, presented Tony with the presentation on the left designating him as a "High Flyer." Beside the photo of two SR-71s in the fog, the presentation includes a collage of photos of the U-2 and Global Hawk on the top left and right of the U.S. flag, a certificate from Enduring Freedom, that testifies the little flag was flown on a U-2 mission over Afghanistan, and the Cert. of Authenticity stating that the coin to the left of it was flown aboard the Global Hawk during Enduring Freedom mission, also, plus their representative coins.
---
| | |
| --- | --- |
| | |
| U-2 tail wheel with a clock in it. Base of it is loaded with 9th RW coins, and the inscription says: Thanks for 18 years of outstanding service to Beale Military Liaison Committee and to Beale Air Force Base. February 1989 to September 2007 | Awarded to Bevacqua by the Commander and his Group Commanders for his 18 1/2 years as Chairman of the BMLC |
---
| | |
| --- | --- |
| Tony Bevacqua and Astronaut Neil Armstrong | Tony with his family and his first RSO Jerry Crew |
---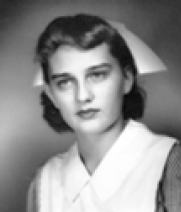 Marilyn M. Bevacqua
February 13, 1935 - February 17, 2013
Marilyn was born February 13, 1935 in Waterloo, Iowa to Edmund J Carroll and Mildred L Carroll. Marilyn spent her younger years in Iowa and then moved to Phoenix, Arizona with her family and attended nursing school to become an RN. There she met a dashing young man in the air force and married him in November 1956.
She and Tony were married for 56 years. Marilyn enjoyed her children and grand children whom she loved and cared for deeply. She had many hobbies sewing, reading, painting, cooking Chinese food, and baking wonderful cookies, cobblers and cream puffs. She loved to play pinochle, dance, and have fun with her family.
---
See a broken link or error, have a story or photo to add - please email the webmaster - - Page last modified 02/26/2018