A-12 ARTICLE #132
Battleship Memorial Park - Mobile, Alabama
Maintaining the legacy of the CIA A-12 spyplane and the Roadrunners who built and flew it.
OPERATIONAL DURING CIA PROJECT OXCART - 1968
Following the lead of the Central Intelligence Agency during its September 2007 dedication of Article 128 the Battleship Memorial Park pays tribute to the Roadrunners. who built and flew Article 132 during Project OXCART at Area-51 and Operation Black Shield at Kadena, Okinawa during the Cold War. Special tribute is made to CIA Project Pilot Jack Weeks who died in the loss of an A-12 during Operation Blackshield. Jack was born in Alabama.
2008 - Alabama honors CIA A-12 Pilot Jack Weeks on 40th anniversary of his death
Photos updated 11-29-2008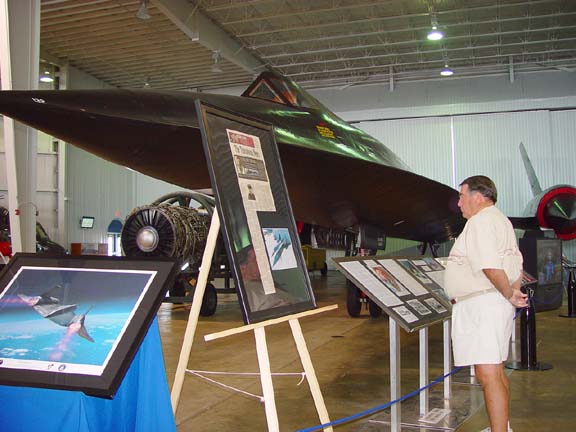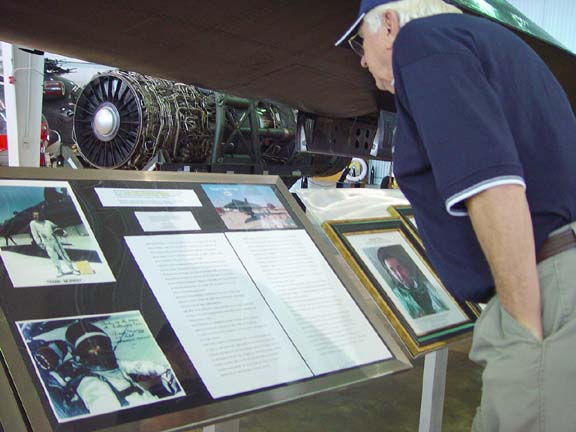 Photos updated 9-24-2008
Kudos to the Museum Director, Bill Tunnell, Owen Miller, Purchasing Agent/Property Manager, and Mike Thompson, the museum's outstanding staff of one for a job well done on repairing the hurricane damage to A-12 Article 132 by Hurricane Katrina.
More Hurricane Damage - Click on photos to enlarge
Bill Tunnell- Museum Director
Owen Miller, Purchasing Agent/Property Manager
Mike Thompson-Aircraft Curator
curator Shea McLain - Aircraft Curator
Battleship Memorial Park
2703 Battleship Parkway
P. O. Box 65,
Mobile, Alabama. 36601
251-433-2703
---
See a broken link or error, have a story or photo to add - please email the webmaster - - Page last modified 04/14/2015