| | | |
| --- | --- | --- |
| | ROADRUNNERS INTERNATIONALE | |

COL. ROBERT Q. WILLIAMS USAF (Ret)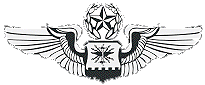 I was initially assigned to the 903rd Air Refueling Squadron at Beale AFB, California in August 1959. The crew and I were briefed on OXCART in July 1962 or 1963. As an instructor navigator, I helped train other crew navigators in refueling/rendezvous procedures with the A-12 receivers.
I left Beale in 1964 to attend Air Command & Staff College and then returned to Beale (903rd) in 1965. After re-qualifying in the KC-135Q, I was placed in a staff position in the 903rd. In that capacity, I visited CIA Headquarters in January 1966 with the squadron commander. We also visited Area 51 occasionally during that year.
Upon taking the staff position, I was also briefed on TAGBOARD. When the A-12 deployed to Okinawa in May 1967, I commenced rotating through the Tanker Task Force Navigator position at Kadena with Lt. Col. Bill Inman and Captain Bill Spacey, each pulling a 9 week TDY in rotation. We continued this through the termination of Blackshield and the replacement of the A-12s with SR-71s. We continued this with the tanker task force at Kadena AB until November 1971 when a PCS tanker squadron was placed at Kadena which assumed SR-71 support requirements in that area.
I finally left Beale in August 1972, transferring to SAC Headquarters at Offutt AFB, Nebraska for assignment in the Concepts Division, Directorate of Ops/Plans, DCS/Ops. Later I was commander, AFROTC Detachment 440, University of Missouri-Columbia, and finally to Deputy Commander of Resource Management, 91st Strategic Missile Wing, Minot AFB, North Dakota where I retired in August 1983 after 30 years, 21 days active service.
---
See a broken link or error, have a story or photo to add - please email the webmaster - - Page last modified 08/07/2008