Click to mute music


DR. ALBERT D. "BUD" WHEELON, Ph.D
January 1929 - September 27, 2013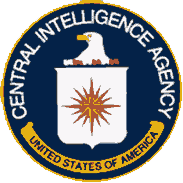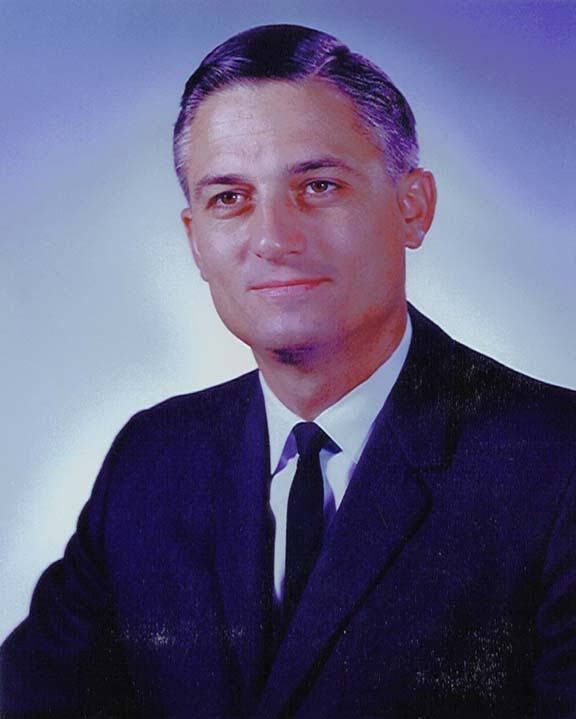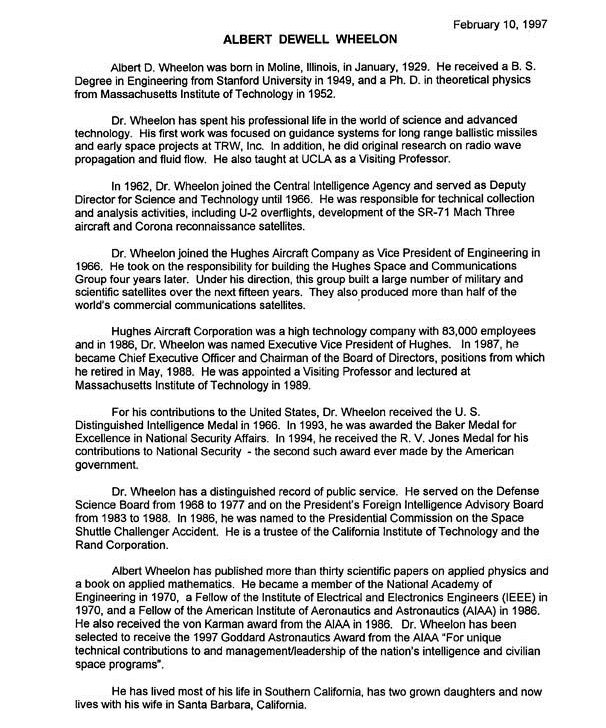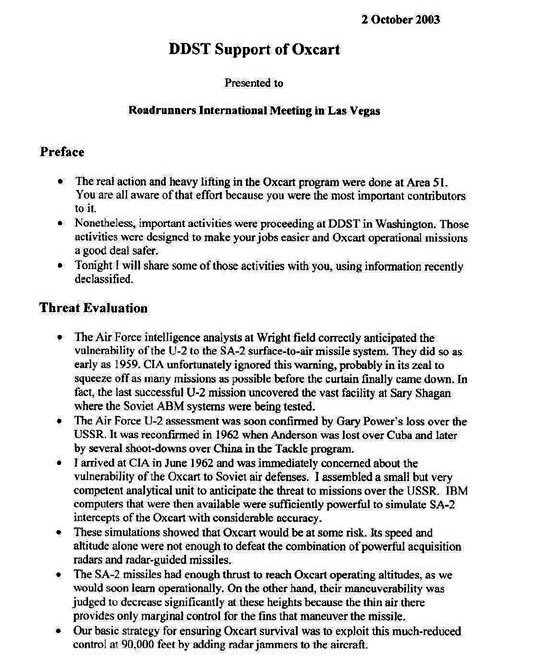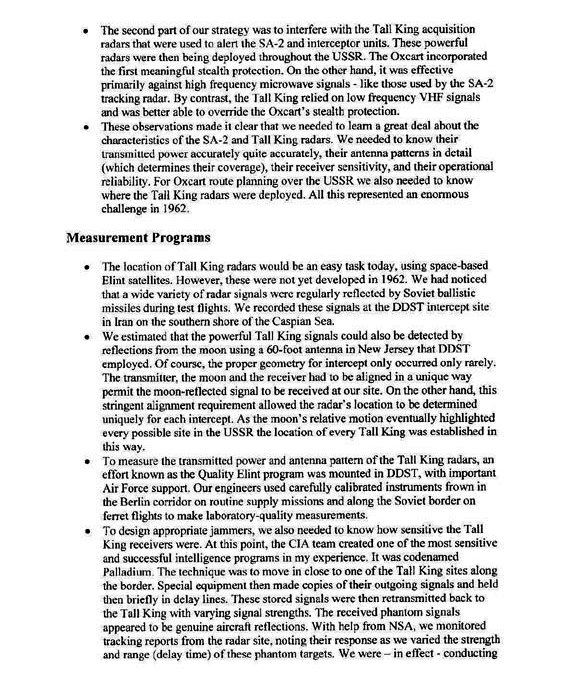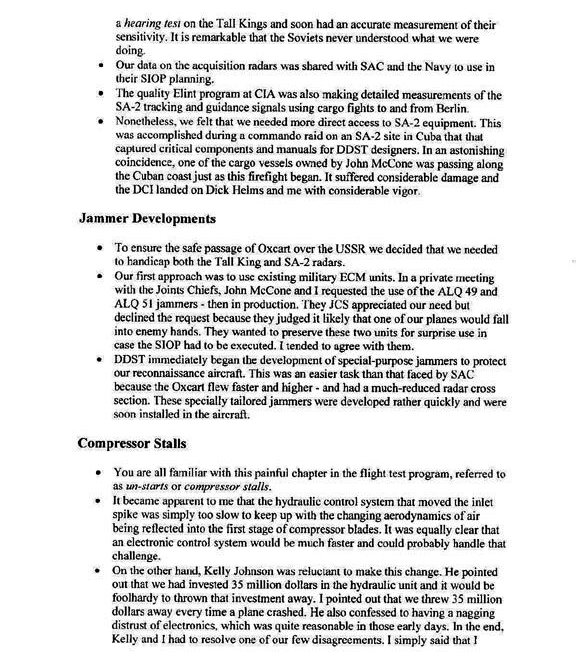 Epilogue
The most important thing to remember about Oxcart is this: It was - still is - the high water mark of aeronautical development.

Those of you who played a role in creating this marvelous airplane should be very proud. I know that I am. We were all privileged to have been a part of that program.

You can also be confident that two hundred and eighty million American citizens thank you for what you all did so well, so long ago.

CIA 60TH ANNIVERSARY - 19 September 2007
Dr. Bud Wheelon honoree at CIA's A-12 Article 128 Dedication
Bio: From JAM SESSION to the PFIAB - Albert Wheelon and U.S. Intelligence
---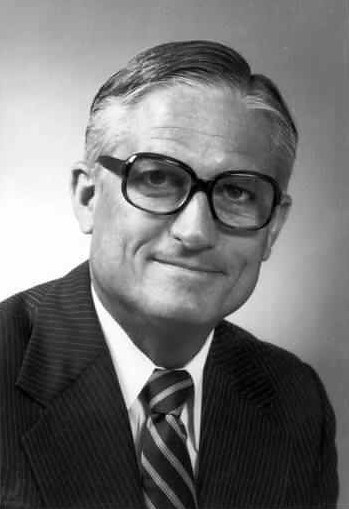 Oct. 1, 2013: It is with profound sadness that I must inform my fellow Roadrunners of the final flight of one of our most dynamic leaders, Albert Dewell "Bud" Wheelon, Ph.D. Dr. Wheelon, one of Nevada and our nation's most important technological innovators in aerospace, died Friday at his home in Montecito, California, leaving behind a multibillion-dollar enterprise and a legacy of his having made key contributions to national security, Wheelon, 84, was born in Moline, Illinois in January 1929. He received a B.S. Degree in Engineering from Stanford University in 1949, and a Ph.D. in theoretical physics from Massachusetts Institute of Technology in 1952.
Many of us Roadrunners consider Dr. Wheelon the father of CIA Project OXCART at Groom Lake. We remember him early on from Project Palladium where he supported Gene Poteat's project to determine the Soviet radar detection capabilities of the future CIA A-12 Mach-3 reconnaissance plane flown out of Groom Lake to ultimately fly the Operation BLACKSHIELD missions that earned the Intelligence Star for Valor award for six of Nevada's Project OXCART pilots. As one of the Roadrunners, he played an instrumental role in the developing of America's first stealth plane, the 1960s A-12 Archangel at Groom Lake. Built by the Roadrunners, the A-12 remains today the world's highest flying and fastest air-breathing airplane ever. Ten years ago tomorrow, Dr. Wheelon was our guest speaker during the Roadrunners Internationale reunion and spoke on the Roadrunners' participation in Project Palladium leading to the development of the A-12 during CIA Project OXCART.
In 1962, Dr. Wheelon joined the Central Intelligence Agency and served as Deputy Director of Science and Technology until 1966. A frequent participant at Groom Lake, he was responsible for technical collection and analysis U-2 and the A-12 activities occurring and originating at Groom Lake in Nevada to overfly our enemies for reconnaissance. He also spearheaded the development of the Corona reconnaissance satellites.
After leaving the CIA, Dr. Wheelon joined the Hughes Aircraft Company where he advanced to Chief Executive Officer and Chairman of the Board of Directors, positions from which he retired in May 1988. In 1989, appointed a Visiting Professor, he lectured at MIT.
For his contributions to the United States at Groom Lake, he earned the awarding of the U.S. Distinguished Intelligence Medal in 1966. In 1993, he received the Baker Medal for Excellence award in National Security Affairs. In 1994, he received the R.V. Jones Medal for his contributions to National Security - the second such award ever made by the American government.
Dr. Wheelon spent his professional life in the world of science and advanced technology, starting in long-range ballistic missile guidance systems and early science projects at TRW, Inc. He also conducted research on radio wave propagation and fluid flow, and taught at UCLA as a Visiting Professor.
During Dr. Wheelon's distinguished record of public service, he served on the Defense Science Board from 1966 to 1977, and on the President's Foreign Intelligence Advisory Board from 1983 to 1988. In 1988, he served on the Presidential Commission on the Space Shuttle Challenger Accident. He was a trustee of the California Institute of Technology and the Rand Corporation.
Dr. Wheelon published more than thirty scientific papers on applied physics and a book on applied mathematics. He became a member of the National Academy of Engineering in 1970, and a Fellow of the American Institute of Aeronautics and Astronautics (AIAA) in 1986. He also received the von Karman award from the AIAA in 1986. He received the 1997 Goddard Astronautics Award from the AIAA "For unique technical contributions to and management/leadership of the nation's intelligence and civilian space programs."
Surviving Dr. Wheelon are his second wife, Cicely; a daughter, Cynthia Wheelon; a grandson, Erik Wheelon; and a sister, Marcia. His first wife, Nancy, died in 1980 and another daughter, Elizabeth, died in 2006.
---
See a broken link or error, have a story or photo to add - please email the webmaster - - Page last modified 02/22/2014