| | | |
| --- | --- | --- |
| | ROADRUNNERS INTERNATIONALE | |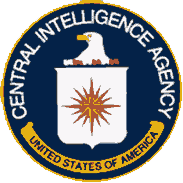 BILL WELSH
I was assigned to the Oxcart program in September 1963. I was sent to Kadena Air Base in Okinawa in April of 1964, as the Agency's communications officer for the Oxcart program. When I arrived at Okinawa I found our facility to be a three office, one vault building out in the SAC area in the elephant grass. There were three blue suiters assigned with me.
The CO was a Major Greg Whitney, a fuel specialist T/Sgt Satterfield and a communications enlisted man, A1c Longleaf. We were known to the base as Project Little Creek. We were one of three forward staging sites that might be picked to launch the bird.
A decision was made by Headquarters in late 1965 to make Okinawa the Project launch site. TDY personnel from all over the Project were sent to our little post and built it into a complete Project office with full communications, ready rooms, briefing rooms, both remote and local fuel depots, etc. Wings were added to each end of the original building and a complete antenna field was erected in the elephant grass behind the building.
I was responsible not only for the communications but was also the acting security chief, acting administration chief, acting travel clerk, acting transportation officer, go-for-food gofer and continuous beer supplier. A team of seven Agency communications personnel were sent over to run all the lines and install all equipment, not just our commo gear but all the phones for the new building, alarm systems and all other electronic equipment installations.
At any one time we had up to 175 TDY personnel on station. All were billeted in Quonset huts in a remote area off-base. Approximately 60 days before the arrival of the bird all major construction was completed. The communications center was working 24/7 and all systems were go. Several dates were designated for the arrival of the bird and we didn't know until the last minute which date it would be.
Two days before the bird arrived a message from project headquarters was received saying that I was to be off the island of Okinawa ASAP. They believed that since I was known as "Project Little Creek", I would be inundated with questions from the press, et al, as soon as the bird came into view to land at Kadena air base. Within 12 hours our house was emptied of all furniture, appliances, etc, (furniture belonged to the Okie Station), our bags were packed and we were on a Northwest flight to Japan.
Our next assignment was out at the Area. We lived in Las Vegas and spent the next two years in the desert. Not as much excitement as Okinawa was but a nice change. After the two years in the desert and six months back at Headquarters we were assigned to the Idealist program and spent three years on Taiwan working the communications center.
---
See a broken link or error, have a story or photo to add - please email the webmaster - - Page last modified 07/25/2008