General Vojvodich was born in 1929, in Steubenville, Ohio, where he graduated from Winterville High School. He completed Squadron Officer School at Maxwell Air Force Base, Ala., in 1956 and the National War College, Fort Lesley J. McNair, Washington, D.C., in 1971.

He received his pilot wings upon graduation from the aviation cadet program at Nellis Air Force Base, Nev., in August 1950. From August 1950 to July 1952, General Vojvodich was an F-84 pilot and aircraft commander at Turner Air Force Base, Ga. His next tour of duty was in South Korea as an F-80 and F-86 pilot, and operations officer for the 15th Tactical Reconnaissance Squadron. While there he flew 125 combat missions. The general returned to the United States in July 1953, and for the next three years served in various assignments as a pilot and assistant operations officer.

After graduating from Squadron Officer School in July 1956, General Vojvodich was assigned to the 8th Tactical Fighter Wing, Itazuke Air Base, Japan; then in July 1958 to Headquarters Pacific Air Forces, Hickam Air Force Base, Hawaii, to serve as an air operations officer with the Operational Readiness Inspection Team.

The general was an operations officer for the 4520th Combat Crew Training Group at Nellis Air Force Base from July 1960 until February 1963. He then transferred to Headquarters U.S. Air Force as a special projects officer in the Directorate of Operations. In October 1968 he was named chief of Atmospheric Weapons Division, Aerospace Defense Command headquarters at Ent Air Force Base, Colo.

Following graduation from the National War College in 1971, General Vojvodich became director of operations for the 67th Tactical Reconnaissance Wing at Bergstrom Air Force Base, Texas. He then transferred to Thailand in March 1972 and served successively as deputy commander for operations, vice commander, and commander of the 388th Tactical Fighter Wing at Karat Royal Thai Air Force Base. He flew 135 combat missions in F-4s while in Southeast Asia.

Upon returning to the United States in August 1973, he served as deputy chief of staff for tactical analysis, Tactical Air Warfare Center, Eglin Air Force Base, Fla. In August 1974 the general transferred to Headquarters U.S. Air Force as chief, Tactical Forces and Airlift Division, Directorate of Programs, Office of the Deputy Chief of Staff, Programs and Resources. In August 1977 he became deputy chief of staff, technical training at Headquarters Air Training Command, Randolph Air Force Base, Texas. He was initially assigned to the Office of the Deputy Chief of Staff for Manpower and Personnel at Air Force headquarters in August 1980 as director of manpower and organization. In March 1981 he became director of personnel programs.

The general was a command pilot with 6,000 flying hours. His military decorations and awards include the Distinguished Service Cross, Distinguished Service Medal, Legion of Merit with oak leaf cluster, Distinguished Flying Cross with four oak leaf clusters, Meritorious Service Medal, Air Medal with 13 oak leaf clusters, Joint Service Commendation Medal, Air Force Commendation Medal and Army Commendation Medal.

He was promoted to major general May 1, 1980, with date of rank July 1, 1976. Topping out his military career, he served as assistant deputy chief of staff for manpower and personnel, Headquarters U.S. Air Force, Washington, D.C. from September 1982 to the time of his retirement.
YEARNING TO FLY
Many probably do not know it but Major General Mele Vojvodich began his career as a Private in the U.S.A.A.F. at Lakeland in 1947 and took his training to be a radio operator at Scott A.F. Base, IL. Mele (or "Vojack" as we knew him then,) was a "best buddy" of mine in Oct 1947 through June 1948 when he and I both dreamed of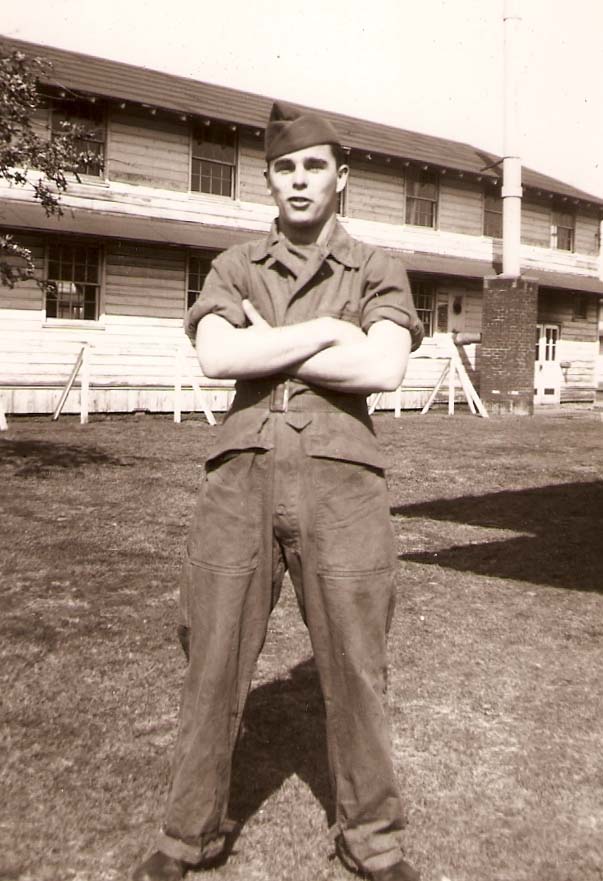 being Air Force pilots. We spent a lot of time together sitting beside the runway at Scott watching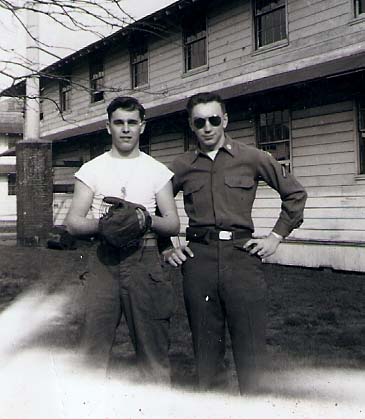 the planes come and go and wandering through the hangers sitting in the cockpits of those dream machines, i.e., T-6's, C-47's, B-25's etc. After graduation from Radio Operators school, he went to Washington State and I to New Jersey, both to serve in A.C. & W. squadrons. We both eventually took our exams to become air cadets, and I always had to kid him that it took him two tries to pass the written exam whereas it took me only one. He, however, didn't have bad eyes like my 20/30's and went on to become a Major General, and I an engineer who eventually worked on Air Force programs with Wright-Pat. Materials Lab.

Mele and I met by chance at Camp Stoneman, CA in 1952 when I had been recalled for Korea and he was waiting to head in the same direction. The last time I saw Mele was not long before his retirement when I had lunch with him in the Air Force Executive Dining Room at the Pentagon. I had many telephone conversations with him after his retirement, but lost contact with him after I retired from Alliant Techsystems in Minneapolis. I was saddened to hear of his departure from these temporal runways, but I know he has now jointed the realm of sun-slip clouds where his heart did always soar.

William J. Schrader
It was a photo mission a decade earlier that got Vojvodich invited into the secret Blackbird program. Flying a souped-up RF-86 Sabrejet he entered Communist China north of the Yalu River. His escort fighters stayed south of that demarcation point, and by the time he strained his fuel supply he was a nearly unbelievable 350 nautical miles north of the Yalu, deep into Manchuria. Capt. Vojvodich found what he was looking for, and got it on film - Ilyushin-28, Russian-built bombers with nuclear weapons capability, parked in China. At first he had only four MiG-15s on his tail, which soon became two dozen "bandits."

Flying on fumes, he crossed the Yalu only to learn that his six fuel-short fighter jet escorts had bugged out and were in a landing pattern. Instead of a welcome back, he got a chewing for being gone nearly 3 1/2 hours. His colonel was convinced that his deep thrust into China would end both their careers and probably earn Vojvodich a court-martial. So, matters didn't improve when Vojvodich spilled his pipe tobacco embers in the staff car, set the seat on fire and extinguished the smoldering blaze with a "honey bucket" retrieved from a befuddled peasant woman. But the brass were pleased. After the brass saw Vojvodich's film of the Ilyushins, the colonel got promoted to brigadier general, and Vojvodich got a medal ... and a longtime interest in strategic reconnaissance.
About 15 years later, General Vojvodich served as a Project Pilot in the Oxcart Program managed by the CIA. He flew numerous operational preparation missions of extended duration in the A-12 aircraft (the predecessor to the SR-71) at speeds exceeding Mach 3. In early 1967, the CIA deployed General Vojvodich to Kadena from Groom Lake, Nevada for Operation Black Shield, where his secret unit was tasked with providing photographic coverage of North Vietnam. Six missions were flown between 01 January and 31 March 1968: four over North Vietnam and two over North Korea. On 31 May 1967, Mele Vojvodich flew A12 #937 out of Kadena, Okinawa at Mach 3.1, 80,000 feet altitude, on the First Operational Black Shield Mission. Over Hanoi Vojvodich photographed 70 of the known 190 SAM missile sites with SAM missiles petering out and exploding five miles behind his twin exhausts.

While a pilot for the CIA at Groom Lake, Vojvodich was seven seconds into a functional check flight (FCF) of A-12 (60-6929 / 126) on 28 December 1965 when he realized that the Stability Augmentation System (SAS) had been incorrectly wired up. Unable to control the aircraft, he somehow ejected while only 100 feet above the runway.

Vojvodich maintains to this day that he survived the incident because of his being extra alert because of a premonition he experienced during the previous night.