Click to mute music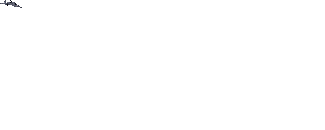 TOM STANKS

1936 - 2015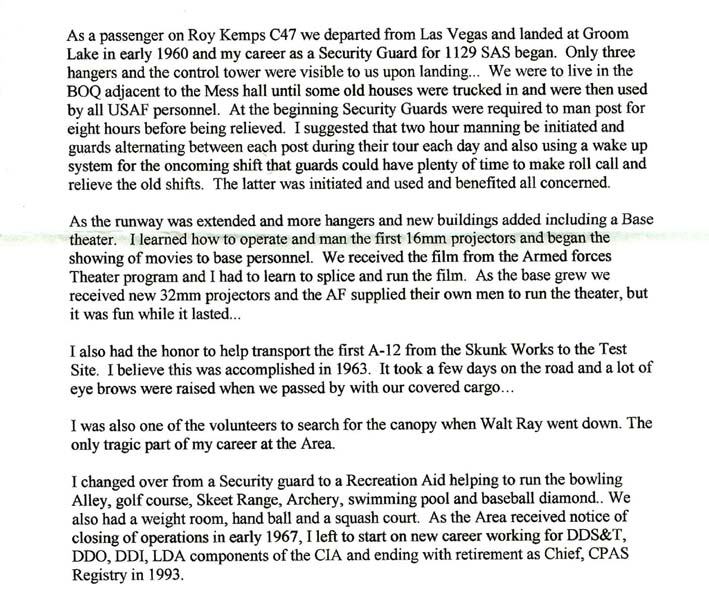 ---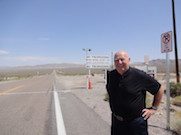 This week, a month before the final Roadrunners Internationale reunion, the Roadrunners lost Tom Stanks, 79, one of its first and finest Area 51 veterans. Tom usually worked the receptionist desk in the Command Post during the reunions. In early 1960, Tom Stanks boarded the C-47 transport plane piloted by Roy Kemp to fly to Area 51 as a security guard for the CIA and the 1129th Special Activities Squadron during Project OXCART.
Stanks arrived early in the program when the only things there were the three U-2 hangars, control tower, and the trailers for housing. He witnessed the extension of the runway and the building of the base theater where he often ran the 16 mm movie projectors, showing film from the Armed Forces Theater program. When the 32 mm projectors arrive, the Air Force provided their own projector operators, so Stanks volunteered to assist with the bowling alley, 3-hole golf course, skeet range, swimming pool, and baseball diamond.
Stanks provided security for the CIA and Lockheed during the 18 trips moving the 108x35' boxes containing the A-12 planes from Burbank, CA to Area 51, and searched for the A-12 canopy when the Roadrunners lost CIA project pilot Walt Ray. Stanks left Area 51 in early 1967 to work for the DDS&T, DDO, DDI, LDA components of the CIA, retiring as Chief, CPAS Registry in 1993. The National Geographic Channel recently featured Tom Stanks in a documentary about Area 51 titled, "Area 51: The CIA Secret." The photo above is Tom being filmed at the entrance to Mercury where the A-12 convoys entered that atomic bomb range of the Atomic Energy Commission.
Tom and Jean lived in Las Vegas, Nevada, and have one son. He also leaves behind many life-long friends in the Las Vegas area who worked with him at "the Ranch." The family is not planning funeral services at this time. We'll miss you, Tom.
---
See a broken link or error, have a story or photo to add - please email the webmaster - - Page last modified 09/14/2015