COL HUGH (SLIP) SLATER
USAF/Ret
January 2, 1922 - November 26, 2013








COL HUGH (SLIP) SLATER - CALL SIGN: DUTCH 11

I was born Hugh Clark (Slip) Slater in Seattle Washington, January 2, 1922. I was raised in Los Angeles. I graduated from Dorsey High School and then entered USC and joined the NROTC. During this time I obtained a Private Pilot's License through the Civilian Pilot Training Program.
I left USC and entered the US Army Aviation Cadet program in March 1942. After winning wings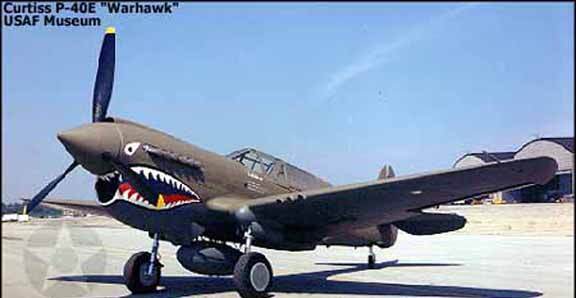 at Luke Field, in February 1943 I was assigned to the 36th Fighter Group in Puerto Rico, which at the time had P-39s and P-40s. During the summer of 1943, the Group returned to the ZI and transitioned into P-47s. In March 1944 the Group moved to Southeast England, and after D Day to France and Germany. I flew a total of 84 missions with both the 36th and the 362nd Fighter Groups, during which I also spent 45 days with the 4th Armored. When WWII ended I was assigned to Selfridge Field, Michigan as a P-47 gunnery instructor. During this period I met and married Barbara Clark, a USC graduate and third generation Californian.
In the spring of 1946, together with 14 other Jug pilots I was reassigned to the Canal Zone where the 36th Fighter Group, with P-47Ns, was reactivated under the Command of Colonel Henry R. (Russ) Spicer. During April and May, 15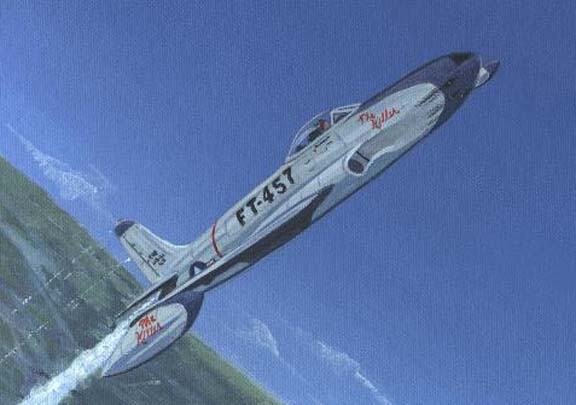 of us completed jet training at Williams AFB. Arizona. Immediately afterwards the 36th received 75 new P-80s, which we subsequently ferried to the Canal Zone. During one of the ferry flights from MacDill Field, I experienced a turbine failure and flameout, just north of Cuba and managed to glide to Marathon Key and landed on the abandoned Navy airstrip.
During August 1948 the Group was moved to Furstenfeldbruk, Germany, in support of the Berlin Airlift. In December 1948 I was reassigned to Randolph AFB and went through Pilot Instructor Training and was assigned to Perrin AFB,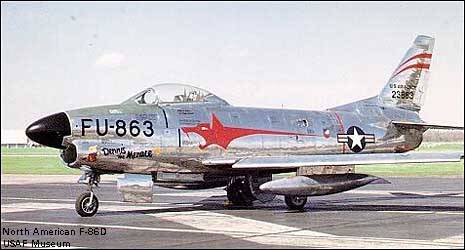 Texas. During these many moves Barbara and I had three children, Stacy, Victoria (Tori) and Peter.
Leaving Texas I was assigned to Williams AFB as a jet instructor until the summer of 1953. From Willie, I was assigned to the 15th Fighter Squadron (F-86s) Davis-Monthan AFB, as Ops Officer under L/Col Bones Marshall. After Marshall left, I had Command of the 15th for 18 months.
Following Tucson I was reassigned to the 25th Fighter Squadron of the 51st Wing at Naha, Okinawa as Commander. Okinawa was a great tour and one the family loved.
During the summer of 1958 I was reassigned as the Chief of Tactical Evaluation, Central Air Defense Force at Richards-Gebaur AFB. From there it was onto Air War College at Maxwell AFB.
After graduation my next assignment was as Commander of the USAF Interceptor Weapons School at Tyndall AFB, Florida.
In March 1963 I was assigned to the Central Intelligence Agency for a classified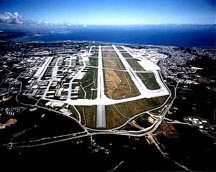 assignment to the Chinese 35th Black Cat, U-2 Squadron, on Taiwan. During this period I managed a checkout and four flights in the U-2 at North Base, Edwards AFB. Although I received only a minimum of U-2 time it did make me appreciate a little more what operational U-2 pilots had to encounter. The close association with a great bunch of Chinese Nationalist pilots, who did their combat flying over the China Mainland against dangerous odds, was most memorable. The loss of several U-2s was heart wrenching. After the Black Cat Squadron, I was again given another CIA assignment to the Nevada Test Site in Nevada. Here I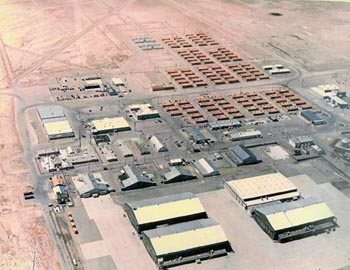 initially served as the Operations Officer under Colonel Bob Holbury, for two years and then as Commander for two more years.This was another assignment I shall always cherish. Especially rewarding was the unit's order to deploy

Kadena AFB, Okinawa for the purpose of providing reconnaissance of Viet Nam and North Korea.
It must be remembered that this occurred after the unit was told it was to be deactivated in favor the SR-71. However, because the SR was not operational ready, the A-12 was given the task. The A-12 was a truly outstanding state-of the-art aircraft. The crews assigned, as CIA operational pilots, were the very best chosen from the entire USAF. And equally outstanding and handpicked, were the USAF officers and enlisted personnel who supported the

A-12. The senior CIA officer, Werner Weiss and his cadre of people, many who were assigned from the start, were as dedicated as any group with whom I had ever served. As a result of the unit success in developing the A-12 to its operationally ready status and deployment capability the unit received The USAF Outstanding Unit Award. Again I only received a minimum of flying in the A-12, but the Mach 3 plus time, the aerial refueling and the many others facets associated with the program was most rewarding and something earlier I could have never imagined.
After the termination of the A-12 program, in favor of the SR-71, I was assigned to the 20th Tactical Fighter Wing (F-100s) at RAF Wethersfield, as the Vice Commander. The 20th mission included nuclear alert, another new experience.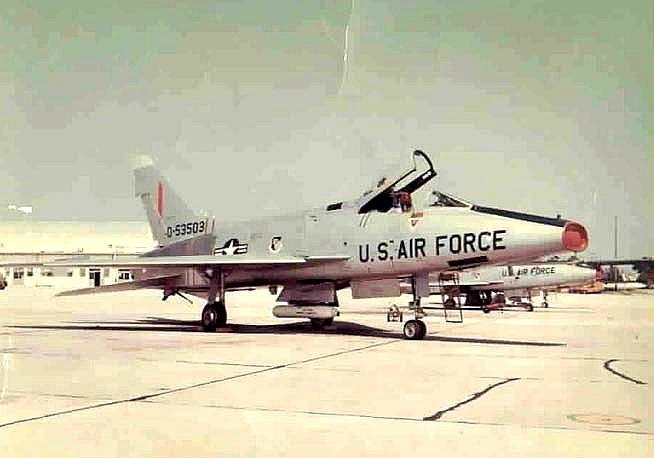 Training at Aviano, Italy and gunnery and bombing training at Wheelus Air Base in North Africa was enjoyable in every respect. Unfortunately, because of personal family problems I requested a return to the ZI, and because of help of M/Gen John Bell and Colonel Mele Vojvodich, I was assigned to Edwards AFB and the Joint USAF/NASA YF-12/SR-71 flight test program.
After a year at Edwards and approaching time for retirement I requested and received an assignment to Tyndall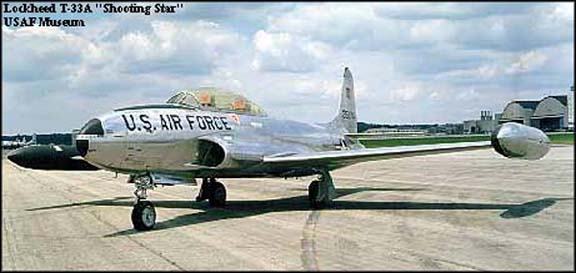 AFB, Florida. My flying now was restricted to the T-33 and although it was a great aircraft it was a letdown. I retired May 1, 1972 remained at Panama City for another 23 years, boating, fishing, traveling and golf.
In 1995 we decided a move to Las Vegas was in our best interest. My 30 years in the Army Air Corp and the USAF were always interesting and challenging. And I guess I was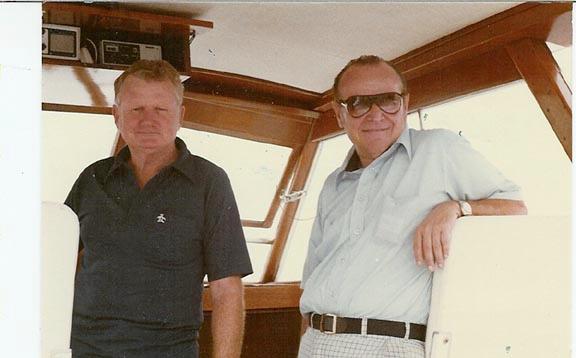 lucky because I never had a bad assignment. My association with a great bunch of individuals, officers, airmen and civilians, alike, was especially rewarding.
During my 30 years I have received the Distinguished Service Medal, the Legion of Merit, the Distinguished Flying Cross with a cluster and the Air Medal with 12 clusters. In addition I received the CIA Medal of Merit.
As I write this I have been married to Barbara for almost 57 years and we are looking forward to Christmas with the entire family, including two grandsons, two grand daughters and one great grandson


Oxcart Detachment Commander Colonel Hugh "Slip" Slater was awarded the Air Force Medal of Merit at Groom Lake on 26 June 1968.

SHARING MEMORIES OF MY FELLOW GROOM LAKE ROADRUNNERS DURING PROJECT OXCART

AND THE BLACK SHIELD ROADRUNNERS AT KADENA AB, OKINAWA

MY WORLD WAR II PLANES
MY WORLD WAR II FIGHTER GROUP

On Veterans' Day, we informed our Roadrunner members, family, and friends of Colonel Hugh "Slippery" Slater entering the Care Center in Henderson, Nevada. We are sorry to inform you that Colonel Slater took his final flight this evening (Nov. 26, 2013). Services will not be immediate as some family members are out of the country. We will supplement the November 11 message with an obituary and services information when they become available. Our condolences and prayers go out to family and friends of Colonel Slater.