Click to mute music


COLONEL SAM PIZZO
November 22, 1922 - December 6, 2015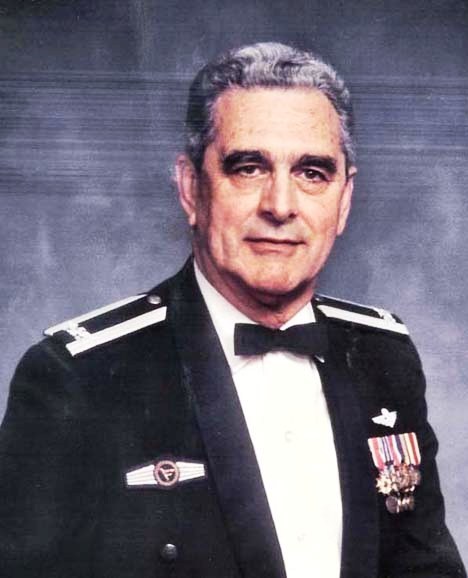 Military Histor
Signed up for Aviation Cadet Program October 1942

Graduated from Bombardier School May 1944

15th AF,97th BG Italy July 44 Nov 45

Air Force Reserve Feb 46 Nov 47

LA ANG Nov 47 Feb 51

Active Duty USAF Mar 51 May 73
Points of Interest Along the Way
WWII
15th AF 97th BG (H) Foggia Italy 30 B-17 sorties. Lead Bombardier on 20.

Shot up and crashed landed in Yugoslavia. One member of crew KIA, Co Pilot.

Awards . . . DFC, AM four clusters.
LA ANG
Louisiana ANG New Orleans LA

Squadron Nav/Bomb, A-26 Douglas Invader Aircraft.

Called to Active Duty, Korean Conflict.

Trained Crews in Shoran, Nav and precision bombing tactics.

Opted to stay on active duty.
301st Bomb Wing
Transferred to B29's 301st BG 32nd Sq stationed at Barksdale AFB.

Select Crew Bombardier, Selected for Nav/Radar School.
55th SRW
Assigned to 55th SRW 343rd SQ.

Flew in RB 47E then RB 47H Aircraft.

Select Crew, Standboard Nav, Instructer Nav and Squadron Nav.

Wing Mission was to fly recon sorties around Communist countries, during which our crews were shot at and shot down by the Soviets.
While TDY at Thule AFB proposed, and had accepted, change to Polar Navigational procedures.

As Squadron Nav, developed new Celestrial Computation form that was adopted by the Wing.

Selected to fly onboard Russian Aircraft flying in support of Premier Khrushchev's visit to the United States. Made nine trips, eight on civilian versions of the TU-104 and one on the TU-114. The latter returning the Premier back to Moscow.

As a result of these flights, wrote a story, entitled Safety Soviet Style, which was published in the SAC Combat Crew Magazine.

While stationed at Forbes, earned a DFC, AM and AFCM.
Area 51
Assigned to the initial personnel cadre of the 1129th SAS reporting to Area 51 in support of the A-12 program.

Housed in the much written about House Six.

Assigned as Chief, Mission Support Division. Duties, along with assigned staff, were to develop mission planning techniques, briefing techniques.

Worked with Lockheed personnel on Navigational procedures.

Worked with Aeronautical Chart personnel in developing map with unique qualities required for A-12 missions.

Worked with A-12 pilots as to desired data they wished displayed on maps.

Planned and coordinated with FAA, A-12 training sortie routes.

Worked with Baird Electronics personnel on the development of photo equipment and procedures required to produce inflight navigational aids.

Briefed A-12 pilots on training sorties.

Worked with Air refueling Squadron to develop specified Air Refueling areas within the U S.
HDQRS SAC
Assigned to Recon Center as Chief of SR-71/B-58 Branch, to include being the Directorate Of Operations Project Officer working to bring the SR-71 up to Operational status.

Duties included working with all Headquarters Staff that were involved in bringing a new weapons system into the SAC inventory.

Specific Recon Duties included development of all facets of requirements associated with scheduling, coordinating, planning and execution of SR-71 sorties, world-wide.

This entailed the writing and publishing of the SAC Ops Plan which governed the parameters under which the SR-71 would operate.

Mission planning techniques were developed, unique to this aircraft, which were then coordinated with the SR-71 Wing at Beale AFB.

When the aircraft became operational, on a daily basis, our office obtained the Intelligence requirements for the mission and developed a sortie to satisfy the requirements.

This route was then presented to the SAC Director of Operations for approval, then to the Recon Center at Washington for their approval. Once approved, it was forwarded to the field.

I received the Meritorious Service Medal upon departing Offutt.
USAFE
USAFE HDQRS
[ Recon Center/DCI-Dir Col]
As Chief, Special Support Branch, was responsible for scheduling and coordinating all USAFE sponsored Recon sorties throughout the European Theatre of Operations.

Updated and rewrote the Ops Plan governing USAFE Recon missions. Short time assignment, as I was promoted to 0-6, and transferred to the Directorate of Intelligence, Director of Collections which included Sigint, Elint, Comint ,Photo and Humint programs.

As DIR-Collections, visited all USAFE units utilizing Intel data collected and utilized in support of their missions to determine the need and validity of the data we provided. Based upon study developed, determined need for update throughout USAFE to change and standardize mission planning techniques as they related to Electronic Counter-measures. Study was approved and forwarded to USAF HDQRS.

Personally involved in developing a Memorandum of Understanding [MOU] between USAFE and the German Air Force on matters pertaining to Intelligence Collection and Dissemination. Document signed By General David Jones and Chief of the German Air Force.

Personally worked with various NATO countries on collection and dissemination of all Intel data.

Worked closely with German Air Force personnel in determining the need to update their Electronic Collection capability which led to their decision to upgrade and purchase U S manufactured Electronic equipment in order to do so.

Assigned as Project Officer for an ongoing Collection program located in England. Up to this time the program had expensed $25,000,000, and had not produced any useful data. After numerous visits, I concluded this program was not going to produce any meaningful data, and recommended it be cancelled. I was promptly relieved of my responsibilities. However, approximately three months after I departed Wiesbaden, I learned that the program was discarded.

The German Air Force presented me with their Electronic Warfare Communications Electronic Service Badge-Gold.

I, along with another Intel Officer, was requested by name, by the Swedish Air Force to visit their HDQRS in Stockholm, no reason given as to why specifically us or the reason for the visit. We were told to travel separately, and do so in civilian clothes, and stay in different hotels. We were picked up separately and transported to a fenced in area, escorted into very large room full of civilian dressed individuals who introduced themselves with names only, no rank or job identifications. We were told that we would be given a briefing on a Soviet Invasion of Sweden, as envisioned by Sweden, in case of war, however no notes were permitted to be taken and no questions asked. A very large map was revealed with routes, many arrows indicating where troops would travel etc, many numbers, totally mind boggling. After approximately three hours the briefing ended and we were requested to inform our Government of the data presented. We were given a lunch and returned to our hotels, short time later boarded a flight and returned to Wiesbaden, completely bewildered. We did our best to recollect what we were briefed upon, but we agreed that this was a hodge podge effort. To this day, we wonder why us and why this ridiculous briefing when there were so many available channels to do this in a proper way.

At the end of this assignment, awarded the Legion of Merit.
Personal History

Born 22 Nov 1922 in New Orleans, LA.

Father immigrated from Italy, arriving in this country at the age of two. Mother being of Scotch, Irish and English backgrounds.

Graduated from high school in 1939, held various jobs until signing up for the Aviation Cadet Program in 1942.

After graduating from Bombardier School, married my high school girl friend, Mary, on 28 May 1944.

After discharge from service at the end of WWII, worked for Delta Airlines for six years before being recalled to active duty during the Korean Conflict.

Two sons, Sam a teacher in Florida with one daughter, and Steve a lawyer, who lives nearby, has two daughters.

Emily, Kelly and Johannah are the love of our lives.

After retiring from the Air Force in 1973, went to work for a major Steamship Company in New Orleans and ended up as an Assistant Vice President in charge of their world-wide container operations.

Personally involved in developing and implementing a computerized inventory system used to monitor container control.

In 1988, retired and moved to Mandeville LA, where we still reside.

Played golf till Father Time said enough, so now it's keep spoiling the Grandkids, work with Military Associations and just enjoy life with Mary.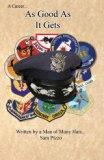 Sam's Book
---
Obituary Mary Frances Pizzo
Roadrunners Internationale is saddened by the January 9, 2013 loss of Mary Frances Pizzo, 87, one of the earliest veteran wives of CIA Project OXCART at Area 51. Beloved wife of Col. Samuel E. Pizzo, famed mission planner at Area 51 during the flight testing of the Mach 3 A-12 Blackbird, Mary was one of the early wives to learn that her husband was being transferred to a Top Secret, unaccompanied tour at Las Vegas, Nevada at the request of 1129th SAS commander, Col. Robert Holbury. Mary was able to accompany her husband to Nevada only to learn that he, like the others at the time, would be away at an undisclosed location from Monday through Friday for the duration of his tour. She was a model military wife who supported Colonel Pizzo throughout his distinguished military career and into their retirement years. Mary is the mother of Samuel E. Pizzo, Jr. and Stephen M. Pizzo married to Rosemary. She is grandmother of Emily Demouey married to Sean Demouey, Kelly Pizzo, and Johannah One, great-grandmother of Seth Demouey, sister of John LaPlante and the late Rose LeBlanc, Katherine Fogarty and Gilbert LaPlante. Mary was a native of New Orleans and a resident of Mandeville for the past 24 years.
---
Obituary Col. Samuel Earl Pizzo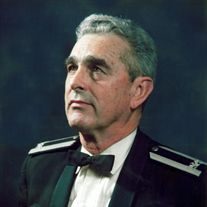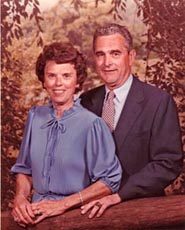 Roadrunners Internationale is saddened by the final flight of Colonel Sam Pizzo. Sam served the 1129th SAS as head of the mission planning at Area 51 during the CIA's Project OXCART. He was a strong supporter of the Roadrunners Internationale association. Some of us Roadrunners affectionately knew Colonel Pizzo as 007. This came about during a trip from Area 51 back to CIA Headquarters at Langley when he showed up at the security gate in a rental car bearing the license plate number 007. Of course, the CIA security personnel had a lot of fun with this at the time. Sam's wife, Mary was one of the earliest veteran wives of CIA Project OXCART at Area 51. It was she who learned that her husband being transferred to a Top Secret, unaccompanied tour at Las Vegas, Nevada at the request of 1129th SAS commander, Col. Robert Holbury. Mary said,"No Way," and was able to accompany her husband to Nevada only to learn that he, like the others at the time, would be away at an undisclosed location from Monday through Friday for the duration of his tour. She, like all the wives accompanying those selected to work at Area 51, was a model military wife who supported Colonel Pizzo throughout his distinguished military career and into their retirement years. We lost Mary in January 2013. RIP, Sam.
Colonel Samuel E. Pizzo, United States Air Force, Retired, 93 of Mandeville, LA died on Sunday, December 6, 2015. Born, Wednesday, November 22, 1922 in New Orleans, LA to the late Clara L. Scott and Angelo Pizzo.
Col. Pizzo, a native New Orleanian, served during WWII, thereafter in the Air Force Reserve and the LA Air National Guard until being recalled to active duty for the Korean Conflict. He served 30 years in the military. Upon his retirement from service, he joined Lykes Bros. Steamship Co. attaining the position of Assistant Vice-President, Intermodal Operations.
Col. Pizzo's military career began in WWII when he entered the Army Air Corps in 1942, earning his Wings in 1944. He spent 15 months in the Mediterranean Theatre of Operations where he completed 30 combat missions. He returned to New Orleans in 1945 at which time he joined Delta Airlines. He joined the 122nd Light Bombardment Squadron, Louisiana Air National Guard in 1947 and remained with that unit until being called to active duty in March of 1951 for the Korean Conflict. During his military career Col. Pizzo attended various training and technical schools, all relating to electronics or flying skills.
He was assigned to the 55th Strategic Reconnaissance Wing at Topeka, Kansas in 1954 where he remained until being assigned to a highly classified Air Force program at the Nevada Atomic Test Site. During this assignment with the 55th, he was selected to be a crew member on board Russian aircraft flying Premier Nikita Kruschev's staff between Russia and Washington. Upon the termination of the Premier's visit to the U.S., Col. Pizzo was the USAF Navigator assigned to the Premier's aircraft returning to Russia. At the Nevada Area 51 Test Site, he was a Program Manager assigned to help develop flight training procedures and other programs affiliated with the development of the CIA A-12 Aircraft, a forerunner of the SR-71 (Blackbird), which was the most sophisticated reconnaissance aircraft in the world and was the fastest military aircraft until it's retirement from service, attaining speeds in excess of Mach 3. After this assignment, Col. Pizzo was transferred to Headquarters Strategic Air Command at Omaha, NE, where he was the Directorate of Operations Project Officer for the SR-71. His duties called for planning and coordinating all operations worldwide conducted by the SR-71. Upon completion of that project, he was assigned to Lindsey Air Force Station at Wiesbaden, Germany, where he was Director of Collections for all phases of Intelligence of the United States Air Forces in Europe. During this period, he was the first USAF Officer to receive the German Air Force Electronic Warfare Wings presented in recognition of his contribution to a highly classified joint USAF and German Air Force Program.
His services decorations include the Legion of Merit, Distinguished Flying Cross with Oak Leaf Cluster, Air Force Medal with four Oak Leaf Clusters, Meritorious Service Medal, Air Force Outstanding Unit Award with three Oak Leaf Clusters, European Theatre of Operations Badge with Five Battle Stars, The German Air Force Electronic Office Warfare Badge plus others.
His wife, Mary La Plante Pizzo predeceased him. He is survived by his sons, Sam, Jr. and Stephen, grandchildren Emily, Kelly, Johanna and his sister, Marie Begue.
Relatives and friends of the family are invited to attend a visitation on Saturday, December 12, 2015 at E.J. Fielding Funeral Home, 2260 W. 21st Ave., Covington, LA 70433 from 12:00 Noon until 2:00 PM.
Burial services will be private.
In lieu of flowers, memorial donations may be made to the National WWII Museum, 945 Magazine Street, New Orleans, LA 70130 (nationalww2museum.org).
E. J. Fielding Funeral Home has been entrusted with the arrangements. Please sign the online guest book at ejfieldingfh.com.
To send flowers or a memorial gift to the family of Col. Samuel Earl Pizzo, USAF Ret. please visit our Sympathy Store.
---
See a broken link or error, have a story or photo to add - please email the webmaster - - Page last modified 12/08/2015