I was working for the Ohio Bell Telephone Company in Akron Ohio, on 7 December 1941. My father had passed away in May 1941, and I was helping my Mother provide a home for my younger brother who was a sophomore in high school. 4 September 1942 I took the college equivalency test to get in the Aviation Cadet program in the Army Air Corps. I passed the test and was immediately sworn in as a private in the Army Air corps reserves awaiting orders to report for active duty. January 1943 I was inducted into the service at Fort Thomas, Kentucky and shipped to Sheppard Field in Wichita Falls Texas for basic training. This was quite an experience after being confined to base for the first month one of the men in our barracks got the measles and I spent the rest of my stay at Sheppard Field quarantined to the barracks. We ate, exercised, and took all of our training classes alone. They lifted our quarantine so we could be shipped out to Emporia, Kansas. I was given the rank private and attended military classes at Emporia State Teachers College. This was to be a five months assignment prior starting Cadet training.
I married Betty Hulick, my high school sweetheart, 17 April 1943. We had planned on having a five month honeymoon in Emporia, but I was shipped out to San Antonio, Texas at the end of April. I had pre preflight 2 months, preflight 2months at San Antonio, Texas. Betty joined me in Fort Stockton, Texas and followed through primary, basis, and advanced flight training. I graduated from multi engine training 12 March 1944 and received my commission, and Wings at Altus Oklahoma.
I was assigned as a multi engine instructor pilot at Altus, but was reassigned as a co pilot on a B17 crew who was half way through combat training at Sioux City , Iowa. before I could start my instructor pilot training. We completed our training and went to Kearny Nebraska to pick up a new B17. We were grounded in New Hampshire for ten days waiting for favorable weather over the north Atlantic finally arrived at Camp Stoneman in England.
I was assigned to 92nd Bomb Group, 325th Bomb Squadron at Poddington, England where I flew 35 combat missions over France and Germany. My first two missions were to St Lo France where we bombed the German lines just ahead of our own lines so the allies could move away from the beach . I got my own crew after ten missions and completed my tour as a first pilot. I bombed targets at the Battle of the Bulge in December 1944. I was assigned to the 5th SAD at Berry St Edmonds, England for one month. We picked B17's that had crashed landed in France and were given repairs enough to make them flyable. We soloed them back to England one pilot one airplane.
I returned to the States by boat in March 1945. At the end of the war I was stationed in Memphis, Tennessee . I was released from active duty in September 1945 and given a reserve commission. I was recalled to active in January 1951 for Berlin Airlift, and the Korean war. I flew C54's and C97's out Westover Field , Massachusetts until March 1952. when I was assigned to the 21st Troop Carrier Squadron at Seoul, Korea. My assignment was Instructor Pilot and Communications Officer. We were Called the Kyushu Gypsies. Our Mission was varied. We flew combat missions to supply radar sites off the coast of North Korea landing on the beach at low tide, delivered frag orders to the different combat units every night, food runs to the POW camps, and we Air evacuated the wounded from the MASH units landing on make shift runways and beaches along the river banks at the MASH sites. I had 15 combat missions, and 114 Combat cargo missions I returned to the States in April 1953, and was assigned to Dow Air Force Base (SAC) Bangor, Maine. After a short stay in Maine I was assigned to the Officer's Communications School at Scott Field, Illinois. During my four years a Scott Field, I was a Student, Instructor, Phase Supervisor, Branch Supervisor, and Chief of Testing.
I checked out in the B 47 in 1957 and was an Aircraft Commander in the 341st Bomb Wing Dyess A.F.B., Abilene, Texas. From 1957 thru 1962 during the cold war we had to remain combat at all times. As a crew we flew 10 to 12 hour training missions which included air refueling, navigation across country descending to low level for a pop up maneuver to deliver a weapon on an assigned target. Home alert duty we lived in the alert facility went every where as a crew had an aircraft loaded with an atomic weapon and would proceed to our aircraft when the klaxon sounded and start our engines and stand by on the radio for coded instructions. We also pulled reflex alert on Okinawa, Alaska, England, Spain, and North Africa. Reflex duty was three weeks . A week on alert, a week off, and a week on and then fly home. The 341st was deactivated in 1961 and I was assigned to the command post in the 310th Bomb Wing at Schilling A.F.B. Salina, Kansas. We had Atlas Missiles Silos on Alert, B 47's on home alert, and KC 97 refueling squadron. Controllers worked 12 hour shifts four days on four days off and we had to fly on our days off. The 310th Bomb Wing was deactivated in 1965.
I was assigned to the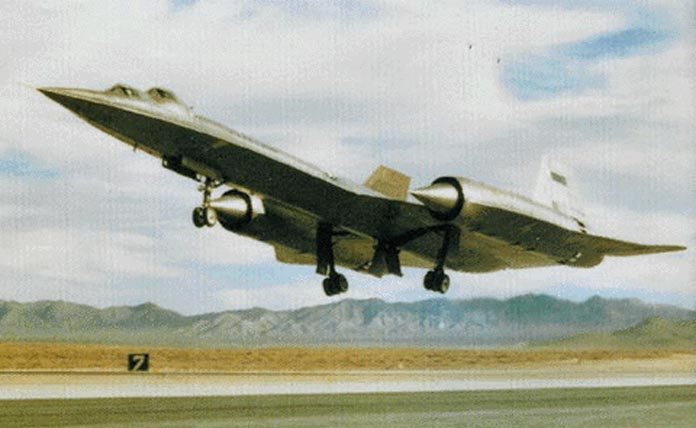 1129th Special Activities Squadron as chief controller. We monitored all A12 training flights. The command post personnel moderated the briefing of the Commander for each scheduled flight. We monitored each underground weapons test at the A.E.C. command post to ensure that the squadron could take proper actions in case of an accident. We set up the command post on Okinawa and manned it during our operation there. When the 1129th was disbanded in 1968 I was assigned to the 100th SRS at Davis Monthan A.F.B., Tucson, Arizona. We had the U 2's, and drone reconnaissance. Drones were launched from a C130 flew a predetermined route an operator on the C130 vectored it to a release point put in a chute. the drone was captured in mid air by CH 3 helicopter.
I had a three month TDY as DET CO of the helicopters in Danang, Viet Nam. We recovered the drones in flight over the bay at Danang. brought them back to Danang and loaded them back on the C 130. I retired 1 July 1970 as a Lt/Colonel with 27 years 10 months of service. Command Pilot.
Awards: PH, AM W/7 OLC, AFCM, EAMECM W/4BSS, ACM, WWIIVM, KSM, W/3BSS, UNSM, AFRESM, NDSM, W/1BSS, ROKPUC, GCM, AFLSA, W/4 OLC