Click to mute music


Donald Quillian Vining, MD

May 9, 1938 - April 7, 2016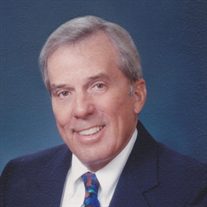 Roadrunners Internationals regrets one of our Area 51 and Kadena flight surgeons, Donald Quillian Vining, MD taking his final flight on April 7th 2016 after a long battle with Cancer. Survived by his life's partner and soulmate, Beverley Wirch Vining and lone surviving sibling Trez Vining (Susan) of Wauchula, FL. Also survived by Sister-in-Law Gail Vining, Brother-in-Law, Allen Wirch, Brother-in-Law Gordon (Pam) Wirch and numerous nephews and nieces in Canada and U.S.
Born in Miami Florida to proud parents, Pearl Mae Edwards and E. Clyde Vining on May 9th 1938. He attended Miami Edison Sr. High School, earning honors as the outstanding graduate. He won the Key Club International talent contest in Dallas, Texas July 1956.
Continuing his education at the University of Florida, he was a member of Sigma Nu Fraternity and honorary member of Florida Blue Key, the UF leadership fraternity. Following UF, he attended Emory University, graduating with a degree of Medical Doctor June 1964.
In 1965 Captain Vining was selected for a top secret highly classified mission in 1965 as Flight Surgeon (USAF and CIA) 1129th Special Activities Squadron at Area 51, flying covert reconnaissance missions in the high altitude, high speed, Blackbird A-12. He attended the USAF School of Aerospace Medicine and also trained in high altitude physiology from the David Clark Company, who designed and fitted the pressure suits worn by project pilots. He was deployed to Kadena AFB in 1967 for over flights of N. Vietnam and N. Korea. For his service at Area 51, he was awarded the USAF commendation medal.
In 1967-70 he served as Chief Medical officer at the US Embassy, Djakarta, Indonesia. During this time he developed an interest in antique Asian Ceramics and amassed a large collection of museum quality ceramics, ultimately donating the collection to the Samuel P Harn Museum of Art at the University of Florida.
Upon his return to the US, he did residency training at the University of Miami School Of Medicine where he became Board Certified in Radiology with a specialty in Neuroradiology. He had the first private full body CT scanner in South Florida. He and three other radiologists were invited to give seminars in the US and Europe 1974-75 explaining the usefulness of this new imaging modality.
Upon retiring, he devoted many years to volunteer services. President of the Foundation for the Immokalee Child Care Center, Board Member of the Port Royal Club serving one year as Board President, Founding Member of Olde Florida Golf Club serving as Vice President, and Founding Member of the Golf Club of the Everglades.
In Ski Seasons 2003-04, 2004-5 he spent his winters at Vail-Beaver Creek as an alpine ski instructor.
Our heartfelt gratitude is extended to the staff at Florida Cancer Specialists, and Dr. Steven Newman for their excellent medical care and TLC. A memorial celebration in Naples will be held May 14th. In Don's memory, donations can be made to: The Foundation for the Immokalee Child Care Center 3775 Airport Road, Unit B Naples, FL 34105, The Heritage Foundation or The Harn Museum at the University of Florida.
Don remained a strong supporter of the Roadrunners Internationale organization. Many of the Roadrunners last saw Dr. Vining at the funeral of Area 51 commander, Col Slip Slater in 2013.
Thank you for your service, Doctor Vining. You will not be forgotten.
---
See a broken link or error, have a story or photo to add - please email the webmaster - - Page last modified 04/09/2016