Click to mute music


Velma Weiss
9-7-2006
The CIA family, the U-2 family, and the Roadrunners of Area 51 lost a dear friend today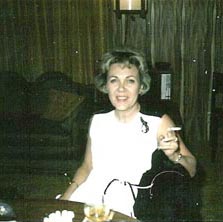 with the passing of Velma Weiss in Sun City West, Arizona. Velma and her husband, Werner were part of the Roadrunner family at Area 51 during Project Oxcart and at Kadena, Okinawa during Operation Blackshield. Werner, affectionally known as the "Desert Fox" was what we referred to as the Agency's "Bag Man" during both projects. Werner, a GS-15 with the CIA, was unbeatable in taking care of logistics and other project needs during the flying of the A-12 spyplane at Area 51 and Kadena.

Velma and Werner met during their early days when both of them were working for the Agency in Germany. Their love affair began over golf lessons in Berlin. They spent a year in Berlin before returning to Washington. Eventually, they both got new assignments in Germany where Werner began his association with the U2 and A-12 programs.

After a few months in Wiesbaden, they spent two happy years in Japan where Werner was assigned to the U-2 program in the Pacific Rim. At this point, Velma left the CIA because of wives being prohibited from working in this type of program.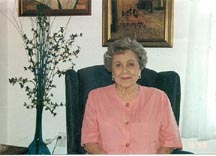 From Japan, they were assigned to Las Vegas to manage the Agency's A-12 Oxcart project at Area 51. They arrived in Las Vegas on the first of January 1960.

Through the years Velma has maintained a close relationship with the Roadrunners. While she had many extremely interesting stories to tell about her experiences on various assignments for the CIA, most of us enjoyed her account of Secretary of State Henry Kissinger and his entourage slipping into Paris and staying in their agency billets while secretly meeting with the North Vietnamese in an attempt to end the war. Posted on the Roadrunner web site is a copy of Velma's book about many of their experiences. Velma's Book Also containing photos of Werner and Velma is Werner's bio on the Roadrunner web site. Werner's Bio

Per Velma's request, there was no funeral or memorial service. Velma is survived by her son, Sir. Tom, a native of England. Tom was recently knighted by the Queen of England.

God Speed, Velma. We love you. You will always be in our hearts and minds.
---
See a broken link or error, have a story or photo to add - please email the webmaster - - Page last modified 04/14/2015