Click to mute music


Gary L. Randolph M.D.

February 1, 1938 - April 16, 2014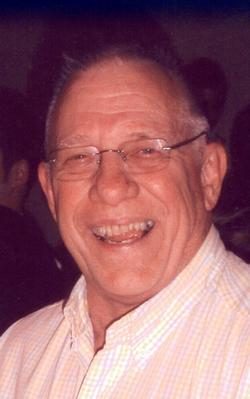 Gary L. Randolph M.D., age 76, of Joplin, Mo. passed away at 12:49 p.m. Wednesday, April 16, 2014 at his home following a one year illness. Gary was born February 1, 1938 in McPherson, Kansas. Following graduation from McPherson High School in 1956 Gary graduated from Kansas State University with his Bachelor's Degree. He graduated from Kansas University Medical School in 1964 and served his internship at St. Luke's Hospital in Kansas City, Mo. Gary served his country in the U. S. Air Force as a Flight Surgeon, including two years in "Area 51", and was discharged with the rank of Captain. He then moved to the Anaheim and Auburn California areas where he worked in Emergency Medicine and Family Practice. Gary moved to Joplin in 1996 where he worked at St. John's Regional Medical Center Emergency Room. Prior to his illness Gary was working at the Mercy Convenient Care at 13th and Rangeline.
Gary loved flying and had his private pilot's license, and enjoyed flying remote control airplanes. He was a member of a College Heights Christian Church Home Group and recently committed his life to the Lord.
Gary married Sue Maurer January 8, 1966 in Prairie Village, Kansas and she survives. Additional survivors include one daughter, Stephanie Wilson and husband Todd, Wichita, Kansas, two grandchildren, Shane and Luke Wilson, one sister, Suzann Stuart and husband Greg, Council Grove, Ks., one brother, Ron Randolph and wife Linda, Lafayette, La., four nephews, Mark and Brent Lehner, and Dan and Greg Randolph, a niece, Jenni Skipper, and a special Aunt, Pat Randolph, Liberty, Mo.
The Roadrunners remember Dr. Randolph as one of the exceptional flight surgeons at Area 51 during Project OXCART. His nickname was "Strangethumbs" amongst the pilots. At the Area, Gary flew model planes along with several others adopting this hobby while serving remote at the Area. Gary tried to make the last Roadrunner reunion, but his declining health prohibited his travel. Gary will be missed.

---
See a broken link or error, have a story or photo to add - please email the webmaster - - Page last modified 08/29/2014