THOMAS LOSH
11/14/2006
Roadrunners Internationale must sadly come to grips with losing another member of our aviation family, losing Roadrunner Thomas Losh who departed on his final flight after losing a hard-fought battle with heart failure. Tom will be forever remembered for the countless times he safely piloted the rest of us to and from Area 51 during Project Oxcart. Our condolences are extended to Virginia and family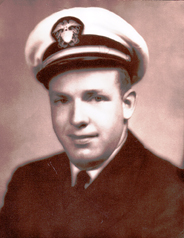 in this period of grief and loss.

Tom was born December 14,1920 in Washington D.C. His father was a civil engineer and former Army Major. Tom grew up and attended schools in Fort Worth, Texas, Oklahoma City and Albuquerque, New Mexico. He had his first airplane ride at the age of eight at Meacham Field in Fort Worth.

Tom took flying lessons while attending the University of New Mexico and received his private license at the age of 19. He earned his Commercial and CFI at Scanton, Pennsylvania in 1942 and entered the Navy in the same year. He was designated Naval Aviator in 1943. He instructed Primary Flight at NAS Dallas, then trained at NAS Atlanta and PCA Naval Training School in Raonoke, Virginia before reporting to Naval Air Transport Squadron Six in Miami, also serving in Squadrons VR7 and VR3. He was designated Transport Plane Commander in both land and sea planes. After WWII he remained active in the reserve and retired in 1980 as Commander USNR.

As a civilian pilot he worked for Bendix Aviation and Atlantic Aviation in Teterboro, New Jersey, was chief pilot for Tibarzi Airways, Danbury, Connecticut and Chief Pilot /Aviation Manager for Dorado Beach Hotel in Puerto Rico.

Tom came to Las Vegas, Nevada in 1964 and flew for CARCO Air Service, Ross Air Service to EG&G. He retired in 1985.

He was an original member of the Las Vegas Hanger, and was Governor for one year.

He held Airline Transport Pilot Certificate NO. 29887-40 MEL with type ratings in DC-3, DC-6, CV580, F-27 Commercial Privileges SEL & S & MES.

Tom is survived by his wife, Virginia, son Thomas Jr, of Chicago Ill., daughters Jennie Sue Merritt of Florida, Barbara and David Ferrari of Chicago, Susan and Peter Mills of California, Stepdaughter Dale and Stepson John Strong of Idaho, Stepdaughter Diane Rounds of Ohio, Stepdaughter Patricia Patterson of Ohio, and 15 grandchildren and 9 great grand children.

Memorial services were conducted at the Veterans Cemetery in Boulder City, Nevada on Tuesday, November 21, 2006 at 2:00 pm. Several of Tom's Silent Birdmen and Roadrunners Internationale associates attended the memorial service. Roadrunners Internationale Secretary Roger Andersen read a short tribute to Tom for the years he flew participants in CIA Project Oxcart to and from Area 51. Roadrunner President TD Barnes presented Mrs. Virginia Losh a Roadrunner lapel pin and a copy of the tribute read by Andersen.
Place mouse pointer over photo to stop slide show