Click to mute music


Charles Angelo Cravotta Jr.

February 26, 1932 - April 24, 2015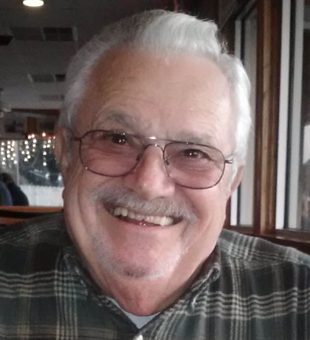 Charles A. Cravotta Jr., age 83, of Lake Anna, Virginia, died Friday, April 25 at his home.
He was the husband of the late Leona Goldberg Cravotta, whom he married April 7, 1955. Born February 26, 1932, in Pittsburgh, Pa., he was a son of the late Dr. Charles A. and Emma Bolay Cravotta. Upon graduating from Swissvale High School in 1950, he attended the University of Pittsburgh where he received a bachelor's degree in physiology and zoology as an ROTC Cadet. Commissioned in 1954 as a Second Lieutenant in the U.S. Air Force, he completed graduate studies in space physiology and space systems at the School of Aviation Medicine, Gunter AFB, Ala. After 24 years of active duty, including stations in Montgomery, Ala. Tyndall AFB, Fla., Las Vegas, Nev., Beale AFB, Calif., U-Tapao Thailand, and Bolling AFB, Md. with frequent TDY to Kadena AFB Okinawa, he retired as Lieutenant Colonel in 1978. He directed the development and testing of pressure suits and associated life support systems used for high altitude, supersonic flight by Central Intelligence Agency and USAF pilots of the A-12 and SR-71 "Blackbirds," chronicled by the Roadrunners Internationale, of which he was a member. From 1974-90, he lived in the Washington D.C. area where he was a senior analyst, space systems engineer at the CIA in Langley, Va. In 1990, he was awarded the Career Intelligence Medal by the CIA. After retiring to Lake Anna, he established two part-time businesses, Charlie's Custom Golf and Lake Anna Tax Service.
He is survived by a daughter, Lynda Martin of Lake Anna; two sons, Dr. Charles A. Cravotta III of Bethel, Pa., and Michael W. Cravotta, of Virginia Beach; four grandchildren: Katelyn and Liesel Martin, Charles A. Cravotta IV, and Caneel Cravotta; and a brother, Rev. Warren Cravotta of Duncansville, Pa.
Cremation has taken place at Covenant Funeral Home in Fredericksburg, Va.
A celebration of life in honor of Mr. Cravotta will be held at Lake Anna at a later date. The family has requested that memorial contributions be made to a favorite charity.

Click here for Covenant Funeral Service obituary and guest book
---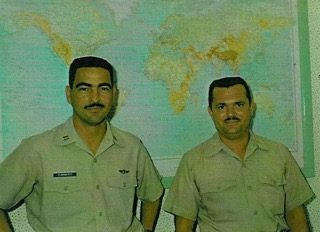 Capt. Joe Planamento, Charlie Cravotta
Contestants in mustache contest
1129th Special Activities Squadron
CIA Operation Blackshield, Kadena, Okinawa, 1967-1968
---
See a broken link or error, have a story or photo to add - please email the webmaster - - Page last modified 04/29/2015