Click to mute music


Fred M. Carmody

July 1, 1922 - April 13, 2016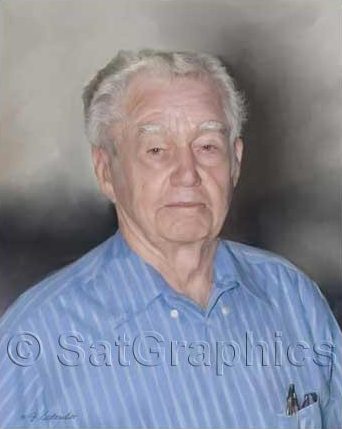 Aviation and the aerial reconnaissance communities lost another icon on April 13, 2016 with the final flight of Fred M. Carmody at his home. He was 93.
Visitation for family and friends will take place from 3 to 5 p.m. Friday, May 6, at Hooper and Weaver Mortuary, 459 Hollow Way, Nevada City. Funeral Services will follow at 10 a.m., Saturday, May 7 at the mortuary. Graveside services with full military honors will conclude the services at Sierra Memorial Lawn Cemetery.
Fred was born on July 1, 1922 in Hot Springs, Arkansas to James and Charlotte (Bole) Carmody. He devoted 27 years of his life to military service serving in the United States Air Force from June 16, 1941 - Sept. 30, 1968.
After Fred retired from the Air Force, he was hired as a Maintainability Engineer at Lockheed. In 1972 he was hired into the Skunk Works U-2 Program and by 1976 Fred was the Division Manager for both the U-2 Program and SR-71 Blackbird Programs at Beale Air Force Base. The Lockheed Martin Skunk Works is an alias for Advanced Development Programs (ADP) tasked with working on advanced or secret projects. Fred managed the crews that were responsible for total aircraft maintenance worldwide. By the time he retired in 1995, Fred was widely known as "Mr. Blackbird." Fred's years of service with both the Air Force and Lockheed Martin were dedicated to keeping America safe.
Fred is survived by his children, Fredilynn (Jay) Stauss, Anita (Frank) Lopez, Pamela Carmody, Fred (Julie) Carmody; grandchildren, Deborrah (Lamar) Smith, Jay (Cinthy) Stauss, Chase Carmody, Clayton Carmody; great-grandchildren, Heather Young, Max Smith, Jonathan, Emily and Isabelle Stauss; and many nieces and nephews.
He is preceded in death by his loving wife of 67 years Eloise Joy Carmody, who passed away in 2010.
In lieu of flowers, memorial contributions may be made to the Alzheimer's Association (alz.org).
Arrangements are under the direction of Hooper and Weaver Mortuary.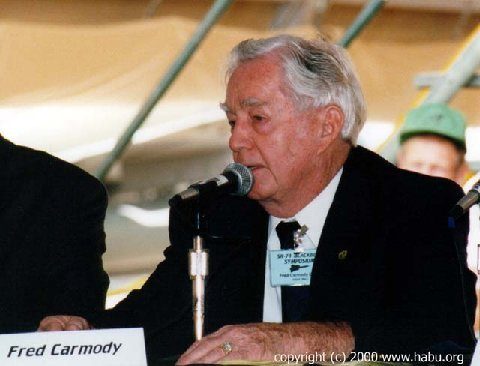 ---
See a broken link or error, have a story or photo to add - please email the webmaster - - Page last modified 05/05/2016