Click to mute music


Col Stan Beerli

1919 - 2015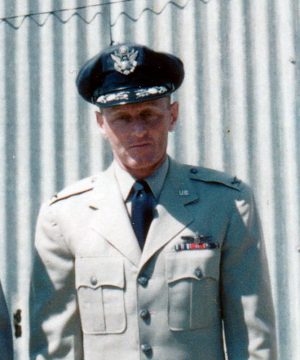 I regret to report the death of one of my personal heroes from the early U-2 program, Col Stan Beerli. He was 96, and been living in happy retirement in Hillsborough, OR for many years, with his wife Margit, who survives him, along with two daughters.
Stan was a B-17 bombardier/navigator in World War II, including combat missions over eastern Europe. After the war, he flew as a pilot and navigator on photo-reconnaissance versions of the B-17, B-29 and C-54. He was seconded from the Air Force to join the CIA's Project Aquatone in 1956. After training at Groom Lake, Stan commanded Detachment C in Japan until late 1957, when he took the same role at Detachment B in Turkey. In mid-1959, he transferred to Agency headquarters as Director of Operations for what was now codenamed Project Chalice. Stan was therefore in key command positions during the last five U-2 overflights of the Soviet Union, including the unsuccessful mission on 1 May 1960. Stan devised the 'Quickmove' procedure for the speedy and covert deployment of the U-2 and support aircraft to staging bases. This 1959 photo of him is from that vital era.
After the Powers shootdown, Stan ran the Agency's reduced U-2 operations for the next two years. As the Director of Special Activities, he was also in charge of the developing Corona satellite and A-12 Oxcart aircraft reconnaissance programs. He was an actor in the unfortunate Bay of Pigs affair, when the CIA's air support missions for the Cuban rebels was substantially reduced by the White House, which led to their defeat by Castro's communist forces, according to some commentators.
Returning to the Air Force in 1962, Stan attended college before assignments to SAC's 7th Air Division in the UK and the Strategic Reconnaissance Center (SRC) at Offutt AFB. At the SRC from 1964-67, Stan was a key figure in the introduction of the 'Lightning Bug' air-launched reconnaissance UAVs. His final duty before retiring in 1971 was at HQ US Air Force as Chief of Staff in the Reconnaissance Division.
---
See a broken link or error, have a story or photo to add - please email the webmaster - - Page last modified 12/31/2015