Click to mute music


COL. WALTER P. MEYLER USAF (Ret)
March 17, 1923 - May 15, 2017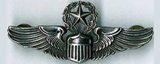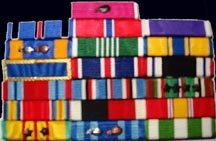 BACKGROUND
Fighter Pilot:
WWII: 9th Air Force - Flew P-51 on 62 combat missions.

Air Defense Command: Flew P-51s, F-84, F-86A, E, D, F-102, F-104

USN Exchange Pilot: Carrier qualified in F-9F's off USS Leyte

Southeast Asia: ABCCC Battle Commander "Cricket", Hillsboro", AlleyCat", Moonshine".

Vietnam: Chief 7th AF Command Center - "Blue Chip."
Staff Officer:
12th Air Force: Chief Combat Crew Training.

Headquarters, United States Air Force: Action Officer, Fighter Branch.

Headquarters NGB: Executive Officer.

26th Air Division: Deputy Operations Officer.
U-2 Idealist Project December 1963 - September 1965
Detachment "B" Orientation March 1964

U-2 Checkout @ Detachment "H" 28 August 1964, 16 September 1964

Commander, Detachment H. July 1964 - August 1965

FOLLOW THE LINKS BELOW FOR MORE ABOUT COLONEL MEYLER'S MILITARY CAREER
---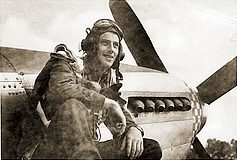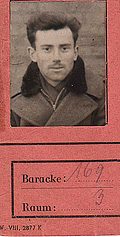 The Roadrunners are saddened to learn of the final flight of Col. Walter P. Meyler, a former POW during World War II. He flew the F-84, F-86, F-100, F-101, F-104, and U-2.
Walter P. Meyler, Colonel (retired), age 94, died peacefully on 15 May 2017. He was born 17 March 1923 in Newark, New Jersey. Walt is survived by his wife Elizabeth, sister Claire Foster (deceased husband Richard) and two sons: William (wife Candice) and Dennis. He also leaves behind two grandchildren Megan and Ryan, and a great granddaughter Brynna. Walt is preceded in death by his parents Walter and Gertrude (nee Noll) Meyler, daughter Eileen, son Kenneth, and sister Hazel (William) Sorber. Walt is a veteran of World War II. He graduated from the Army Air Corps Flying School, Craig Field, Alabama, as a Second Lieutenant on 8 January 1944.
During World War II, he flew the P-51 aircraft on 62 combat missions in the European Theatre and was credited with one confirmed kill of an FW 190 aircraft. He was shot down in aerial combat and later captured. He spent six months as a Prisoner of War in Stalag Luft III. Following World War II, he served with the 60th Fighter Interceptor Squadron in duty assignments including fighter pilot, flight commander, Operations Officer, Executive Officer, and Commander. During 1951 and 1952, he served with the U.S. Navy flying F-9F's with VF 31, Air Group 3. Six months were spent aboard the Aircraft Carrier Leyte.
After tours of duty to Europe and the Pentagon, the years 1960 to 1964 were spent as Air Force Advisor to the 147th Fighter Group, Texas Air National Guard at Ellington Field flying F-102 aircraft. He subsequently served tours of duty in Taiwan, Homestead, FL and South East Asia. In June 1974 after 31 years' service, Walt retired as Director of Operations at Luke Air Force Base, AZ.
During his career he also flew the F-84, F-86, F-100, F-101, F-104, and U-2 and achieved a USAF Command Pilot rating. His awards and decorations include the Legion of Merit with one Oak Leaf Cluster, Distinguished Flying Cross, Bronze Star, Purple Heart, Air Medal with six Oak Leaf Clusters, Army Commendation Medal, Air Force Commendation Medal, Vietnam Service Medal with two Stars, and pilot rating with the Chinese Nationalist Air Force.
Following his Air Force career, Walt graduated from the University of Houston at Clear Lake with a Bachelor of Science degree.
Services with honors will be held at Arlington National Cemetery, Washington, D.C. Donations may be made to a Veterans organization of the donor's choice.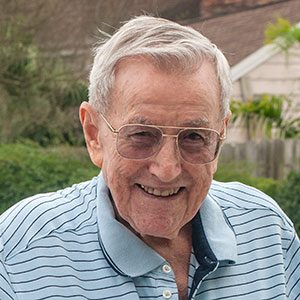 ---
See a broken link or error, have a story or photo to add - please email the webmaster - - Page last modified 06/12/2017