| | | |
| --- | --- | --- |
| | ROADRUNNERS INTERNATIONALE | |
Gen. Hsichun Mike Hua
ROCAF (Ret)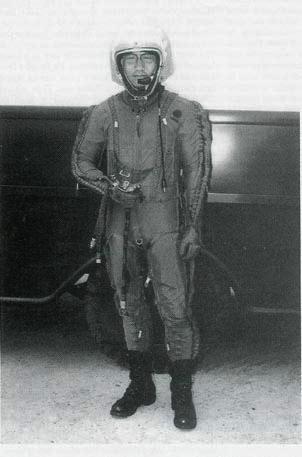 AUTHOR OF:
THE BLACK CAT SQUADRON

LOST BLACK CATS

Published in Power History, Spring 2002

Available online @

by H. Mike Hua

AuthorHouse, Bloomington, Indiana

208 pagesPaperback (6x9) ISBN 141849917X $13.50

Dust Jacket Hardcover (6x9) ISBN 1418499188 $22.00


Available from:

Click on links above

General Hua's book can also be ordered directly from the publisher by calling 888-280-7715
Book Review
Lost Black Cats: Story of Two Captured Chinese U-2 Pilots
To: Former Taoyuan Bandits, the U-2 community and those interested in a good story
From: Joe Donoghue
(I was in the command post at Taoyuan the night Jack Chang was shot down. We knew within minutes that the Chicoms had cancelled their air defense alert but I spent the next several hours monitoring the HF and UHF radios hoping that Jack might somehow still be airborne and making his way back to base. The next morning I tuned-in Radio Peking on an R-390A radio receiver and heard the announcement that the U-2 had been shot down but the announcer made no mention of the fate of its pilot. We Americans and Chinese in the Black Cat Squadron assumed that Jack had not survived and so I still believed till I attended a reunion in 1983 and heard an excited John Raines tell the story of how he had welcomed Jack and Robin to the US. The following is my brief review and hearty recommendation of a new book by General Hsichun "Mike" Hua.)
On 1 November 1963, Major Changti "Robin" Yeh's U-2 was shot down over mainland China and he was captured by Communist forces. The saga of Yeh's 19 year captivity and that of Major Liyi "Jack" Chang whose U-2 was shot down in 1965 is well-told in a new book by General H. Mike Hua. Hua, himself a former U-2 pilot in the joint CIA/ROCAF program, has conducted numerous interviews with his former squadron-mates to get the story of their captivity and of the disgraceful treatment by their own government on Taiwan when the Communists finally released them in 1982.
Surprisingly to me, the Communists, by their standards, did not physically mistreat the two captured U-2 pilots. After 5 years in solitary confinement (although not in a prison environment), both were released to communes for "re-education." But the hard labor and poor rations that they had to endure were the norm for the average peasants in the communes. The cruel and unforgivable action of the Chicoms was the failure to admit that Yeh and Chang were still alive.
The chapters on life in the communes and the effects of the Red Guards and Cultural Revolution on the lives of the Chinese peasants and our grounded aviators are a mini history lesson on the period.
As a result, of their government's declaring the pilots KIA, both their wives eventually remarried and both US and Republic of China intelligence circles as well as their families were amazed when Robin and Jack turned up alive in Hong Kong. Given a very cold shoulder by the ROC government which refused these ROC Air Force officers entry to their homeland and even threatened court martials if they should make it to the island, the two were helped by a network of former ROCAF pilots and former Chinese and American U-2 squadron mates who put them in touch with the CIA which - under no legal obligation - recognized a moral duty to these brave men. There are eventual happy endings including a home-coming to Taipei in 1990 but the lost years can never be regained.
General Hua tells the story of these two lost Black Cats and their families with compassion and - often - in their own words. Among many surprising details: Yeh was shown a recent photo of Chinese and American U-2 squadron personnel relaxing at the Taoyuan hostel during his interrogation; the Chicom money in Jack Chang's survival kit was out-dated and would have given him away even if he had not been wearing his pressure suit.
---
See a broken link or error, have a story or photo to add - please email the webmaster - - Page last modified 01/05/2009