| | | |
| --- | --- | --- |
| | ROADRUNNERS INTERNATIONALE | |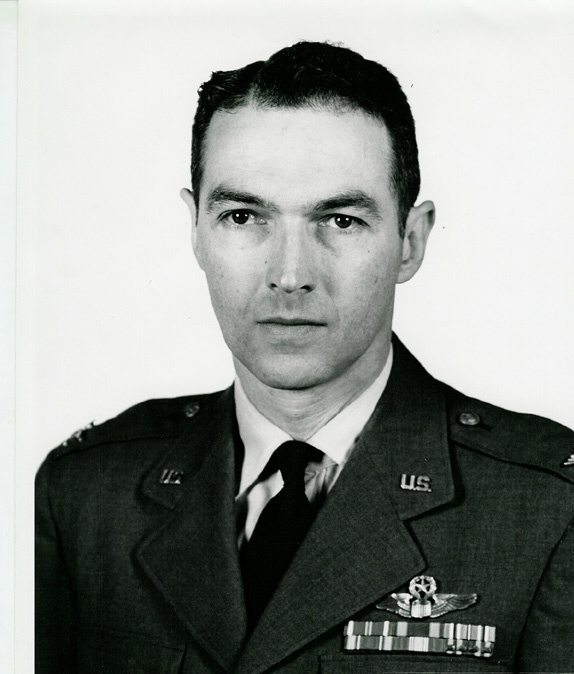 BIOGRAPHY:

Active duty -- 1942 to 1972. Early assignments included Air Training Command, Research and Development, Strategic Air Command. From 1954 to 1957 Colonel Garvin was assigned to the U-2 program as Development and Flight Test Pilot. Latter assignments included SAC Hq, England, AFROTC at WVU, 15th AF Hq, March AFB, 13th AF Hq, Philippines.

OBITUARY
Louis Allen "Lou" Garvin (1921 - 2010)Â |Â Â Â Visit Guest Book
Col. Louis "Lou" A. Garvin, age 88, of Niceville, Fla., made his last flight on Monday, May 24, 2010, at his home with his family at his side.

Lou was born on Dec. 21, 1921, in Berryville, Va., son of the late William D. Garvin II and Elsie Rose Garvin. He attended Virginia Polytechnic Institute in the cadet corps and received one of their first degrees in aeronautical engineering, and his commission in the U.S. Army Air Corps. He received his wings in 1942. In World War II he was an instructor pilot and also flew flight test and armament development missions for most of the front line fighter aircraft of the era. After the war he flew bombers and was one of the first aircraft commanders to check out in the B-47 Stratojet. In 1955, Lou was selected as Development and Flight Test Officer for the top secret U-2 high altitude reconnaissance aircraft. As such, he became the first U.S. Air Force pilot to fly the U-2 (see area51specialprojects.com and roadrunnersinternationale.com/garvin.html). He was a recipient of the Distinguished Flying Cross, Air Medal, and Legion of Merit and was a life time member of the Order of Daedalians.

In 1972, Lou retired and moved to Rocky Bayou, Niceville, with his beloved wife, Ann, where they have lived happily enjoying the water, the beach, and entertaining friends and family. He is survived by his wife, Ann; one son, Louis A. Garvin Jr. and his wife Susan; grandson, David, granddaughter, Rachel Nelson and her husband Matt, and great-granddaughter Ava, of Shady Shores, Texas; one daughter, June Patton and her husband Jeff, granddaughter, Kelly Edwards and her husband Charleston, and grandson, Travis of Lynn Haven, Fla.; three nieces, Patricia Dyke and her husband John of Atlanta, Carolyn Allen and her husband John of Keswick, Va., and Robin Salmon and her husband Grover of Pawley's Island, S.C. He was preceded in death by his parents; brother, William David Garvin III; sister, Elsie "Bunny" Robertson; and niece, Beverly Robertson.

Visitation will be from 3 to 4 p.m. Sunday, May 30, at the West Chapel, Eglin Air Force Base, with service to follow. Additional services will include a visitation at Strider Funeral Home in Charles Town, W.Va., on Thursday, June 3, at 10 a.m. Graveside service will take place at noon at Mt. Hebron Cemetery, Winchester, Va., with full military honors. Memorial contributions in Col. Garvin's name are suggested to PAWS of Fort Walton Beach (paws.org); Patriots Path Foundation (PatriotsPath.org); or to Covenant Hospice (covenanthospice.org). Twin Cities Cremation Services and Funeral Home, 1405 John Sims Pkwy. E., Niceville, is in charge of the arrangements. Memories and condolences may be left at www.twincitiescremationsfunerals.com .
---
See a broken link or error, have a story or photo to add - please email the webmaster - - Page last modified 05/27/2010