While enjoying a quiet assignment, at Bangor, ME with Duties as Flight Line Maintenance Officer , Maintenance Flight Test Officer, Maintenance Control Officer and Combat Ready F-101B Pilot, I received an invitation to Washington D.C. for some kind of an assignment.

After telling everyone in D.C., that would listen to me, I wanted No Part of whatever they were doing---Welcome to the Company!

About 30 mins after the phone call advising me that I was selected , I received a call from Jim McCarthy. That call made me aware that the Master Planners were going to operate F-101B's, but did not know how many engines they had, left & rights were different, Dash Nos. were involved and NO idea of support required for a remote operation.

Luckily, my enlisted time as a crew chief and R-4360 engine specialist together with Maintenance Officer Experience in base & transit, field maintenance , flight line and maintenance control helped in establishing procedures, training and immediate flight availability.

The F-101 Flight availability and reliability became a "Given" in spite of numerous SAC pilots.

Early on we were required to change a stab actuator. We managed to change the actuator and accomplish a FCF. Not bad for (1) T-33 crew chief, (1) hydraulics specialists, (1) F-106 electrician and (1) F-101 maintenance officer.

I developed the depot support programs for our support aircraft. Ogden for the F-101's and H-43 and Warner Robins for the C-130.

A fact that no one really cares about ! I was crew chief on a C-119 at Sewart AFB. My flight engineer was a T/S and our prop man a S/S. In preparation for the arrival of our C-130, I was sent to Sewart to obtain Info for maintenance . I met the T/S who was now an E8 and the prop man who was now a M/S . Just so you remember to be nice to everyone, I brought them, with the C-130, to work for me. They were good to me on both tours.

I chased, the sort of 1st Flight of Article 121, not Lou's airborne taxi check. The film of the 1st flight shows Bill Park, in the F-104, on the right wing. The LAC Photographer was in my backseat on the left wing. Unless the photographer is still around, I am the last one left from that flight.

I had the privilege of chasing Bill Park 1st flight. The flight that the drag chute deployed on Take Off.

In addition to chase flights, I did the testing of the special fuel to insure the F-101 would get a relite in the event of a flameout on a chase mission. A GREAT flight, a full KC-135 and (12) engine shutdowns and relites. ( 6 left & 6 rights)

As the only company grade " Fighter " Type, I did receive counseling from SAC.

- Thou Shalt not shoot Touch & Gos on the short runway . ( John Kelly )
-Thou Shalt not teach Col Holbury how to shoot T&G's , in the T-33, without touching the Nose Wheel. ( John Kelly )
- Thou Shalt not shoot Actual Single Engine low approaches in the F-101. ( John Kelly )
-Thou Shalt not teach Burt Barrett how to pull the Power to idle when you turn Initial. IAW the Flight Manual, reduce power to idle when the Landing is assured. ( Danny Mitchell )
- Thou Shalt not Wire your own Hanger because REECO was not responsive . REECO threatened a Test Site WALKOUT. (Everyone in Security) I did get better service from REECO.

My (3) years as a T-33 flight instructor in the German AF, probably had something to do with SAC misunderstandings.

I was always given a HIGH priority by Operations. We were picking up a F-101 at Charleston SC . Ops was politicking on which one of them would be the pilot. When pick up was Dec 23, I was immediately moved to the top of the list. Col Holbury even authorized a loan large enough to bribe someone out of a ticket to Las Vegas . Quote " Don, I want you home for Christmas.) I even got to pick-up F-101's on Cape Cod & in South Dakota in January.

I followed the YF-12 to Edwards & returned to ADC. John Kelly advised me that no (1) individual had the qualifications to replace me. Whatever that means.

The Joint Test Force, headed by AFSC was an experience. It took about 15 mins to decide SAC was only interested in the SR arrival and AFSC did not work, only spy.

ADC personnel were all outstanding, hand picked but few in numbers.

The YF-12 program was progressing smoothly until SAC, (2) months before the 1st SR was due at Edwards, pulled all of their personnel, no notice, to clean their hanger.

We were left with (5) 431's and (2) aircraft. Having been involved in the AF Cross Training of 431's into specialists like Egress , Pneudraulics and even Avionics, I pulled all the records of ADC personnel and found (18) dual qualified 431's. ADC personnel were able to continue the test program, without missing a flight, until the pipe Line could generate additional personnel.

I saw, in the ROA Magazine, that some AF General is starting a program to multi qualify personnel. It only took 42 yrs to get a clue.

In addition to Weapons System development, we did get the opportunity to contribute to logistics, training and maintenance procedures.

Fred Wong , our ADC sheet metal man, was able to splice a titanium extrusion which was never done before. It was approved by LAC engineers. Cost $26,000. LAC's estimate $140,000.

We established (8) world speed & altitude records on 1 May 1965.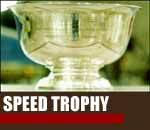 Known to Kelly Johnson , his staff and on-site personnel, all but the altitude record was accomplished by the blue suit YF12 . The aircraft flew (3) successful flights and was turned for a 4th. (In hopes we could get the altitude run) During the turns, as many as (19) cracks were repaired on (1) turn.

The LAC YF accomplished (1) successful flight in (3) tries. Kelly and his staff signed a picture, "Salute to Blue Suit Maintenance " and presented it to the troops.

Our deployment to Tyndall for William Tell was a test of Yankee ingenuity, due to a mishap enroute and bad luck on landing, we were pressed to meet our static display schedule.

The refueling receptacle was torn loose and we lost a nose wheel shimmy dampener on landing . In order to meet our static display schedule , we got the receptacle in a position so we could cover the hole with cardboard which we painted black and who knew.

To get home, the receptacle was temporarily repaired with stainless steel and the dampener replaced.

After (24 hr) duty for a few days, we finally sent the YF home. This lasted about (45) mins until we were notified of a fuel problem and we were on our way to Austin for another all- niter.

The next morning , when Col Henderson signaled chocks out, he was given a hold . The troops brought out a sign which read-- Another World Record--Florida & Back in (9) Days .
Maintenance Troops are a Proud Bunch!
Col Henderson always supported his command & troops. Encountering engine problems, on a test mission, he was forced to land at Castle. Of course, SAC had all of their Blackbird

recovery procedures activated. Col Henderson ignored their instructions and parked in the ADC area. SAC was able to provide long range support.

Putting the YF in a F-106 Shelter required a few modifications. We drilled & bolted the door, so, in the event of a door malfunction, we would still have a nose section. In order to raise the wing for an engine change, we had to disconnect the side of the shelter & roll it up. We did return the shelter to it's original condition.

Another deployment was to the AFA convention in Ft Worth. We were scheduled to deploy 936 but switched to 934 when it lost an alternator on a test mission & recovered in Ft Worth. To save logistical support, we planned to use cart starts in place of the normal unit. This turned out to be real educational decision. You all remember how fuel was always on the ground under the aircraft. We were ready for our alternator run at 2300. I instructed the fire chief to stay with me and do nothing unless I told him to take action. We made the start, all of the fuel caught fire and was burning about 6" high and the fire chief never moved. I was looking at the end of my career while telling myself that I bet that fuel burns during the day but we cannot see it.

Everything turned out OK but for the sake of your heart, do not make a cart start at night.

The whole RR experience could never be replaced. It was sure nice being on the ground floor developing procedures & rules instead of figuring out how to beat them.

Thanks to Jim Eastham the, Hi-Lite of my 23 yrs was flying the F-104. No dual, no simulator, no cockpit time and the only flight manual I ever read cover to cover.

As the YF was closing, Gen Doug Nelson offered me the OMS commander job at Beale. I declined since I preferred the AF and fighters.

An after event took place at Kunsan (1971). I landed about 0800, on a Sunday morning with a F-4 that I brought from Misawa. My young maintenance officer met me and wanted to know what our tie downs would hold and how do we get the taxiways swept . In answer to why, he told me that a SR had landed with an alternator failure. The SAC Lt MO had made the requests. I talked to the Lt and confirmed the alternator was the only problem. I reminded him, in the event he ever knew, that a Mil run was adequate and tie downs were not required. I asked for his pilot to taxi the aircraft and make the run. Hello SAC! I do not have a pilot. How do you plan on leaving? I do not have a mission pilot. Who is going to fly it out? Our commander. "Who is your CO?" "Col Collins." "Ken Collins?" "Yes." "Where is he?" "Asleep." We got Ken out of bed and asked him to taxi, run and leave so we could get back to normal. He was departing as I completed my 3rd F4 FCF in time for brunch.

The only wife in the Far East that a SAC SR pilot should not hit on! We were on leave and stopped at Kadena. Joannie was playing the 1 arm Bandits while I was calling Misawa to see if our (4) sons were still there after 23 days. (The Boys thought we should get the Parents of the year Award). Joannie asked what the Hitter did? He responded that he flew the fastest aircraft in the World . Joannie asked what aircraft? He answered the SR71 . She informed him that the YF12 was the fastest aircraft in the world because the SR had not claimed the records . He said who are you? He was not much for conversation when I returned.

This is kind of a summary (1962-1968)

The other 17 yrs were also FUN!