Dobber Dick
By: Anonymous Source
Through the years various Roadrunners have wondered how Dick Roussell became known as "Dobber Dick." The straight poop on this is that he earned the name back in his Hun driving days where he gained his back seat refueling fame.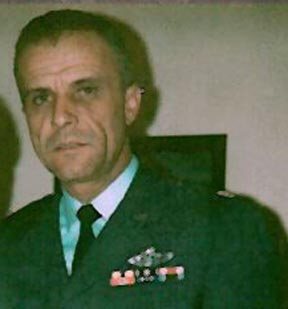 Seems that when an 0-6 was going to lead a "gaggle" across the ocean, Atlantic or Pacific, Dick Roussell was in the back seat of the F-100F only for the refueling portion of the flight. Guys like Col. Gordon M.. Graham, Col. James E. Wilson, and Francis S. Gabreski.
Dobber Dick picked up the name from Leroy Edlund, aka Pee Wee, who was flying in another Hun on the wing traveling from Kadena to Williams and then from Nellis AFB back to Kadena during the William Tell of 1960.
---
See a broken link or error, have a story or photo to add - please email the webmaster - - Page last modified 07/31/2008