| | | |
| --- | --- | --- |
| | ROADRUNNERS INTERNATIONALE | |
COL. ADELBERT W. "BUZ" CARPENTER
USAF (Ret)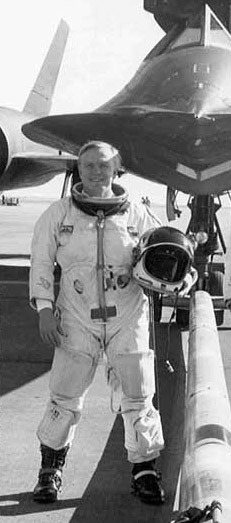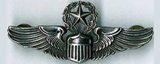 Hailing from Oakland, California; Buz graduated from the USAF Academy in June 1967 and then completed pilot training at Williams AFB, Arizona.
C-141 worldwide airlift as an Aircraft Commander - 1350 hours

RF-4C in Vietnam combat with 150 combat hours and later in Japan, served as Flight Commander and Instructor Pilot - 1150 hours

SR-71 Flown worldwide as an aircraft commander and later Instructor Pilot with over 60+ operational missions accruing 777 hours.

T-38 Companion Trainer & Instructor Pilot - 500+ hours

USAF Blackworld programmer in Pentagon involving programs such as F-117, B-2 Bomber, F-22, and others.

F-4E Fighter Squadron Commander - 450+ hours Converted squadron into F-16 A/Bs.

Wing commander in Europe at Ramstein AB, Germany during the Gulf War.

U-2 flights as staff officer - 12+ hours.
Operational experience: Command pilot/Instructor pilot; SR-71 Global Reconnaissance; F-4E pilot Air-to-air and Air-to-ground missions; Moody AFB, GA, Flight Commander/Instructor Pilot RF-4C Tactical Reconnaissance Vietnam, Thailand, Japan; Aircraft Commander C-141 Worldwide Airlift; Instructor Pilot T-38 Companion Trainer.
Broad Air Force major Command and Mission area Experience: Air Combat Command, Headquarters USAF Pentagon, U.S. Air Forces Europe 9USAFE0, Strategic Air Command, Tactical Air Command, pacific Air Forces, and Military Airlift Command.
Command Positions: Vice Commander 2nd Air Force - BATTLE MANAGEMENT AIR FORCES, Beale AFB, California 15,000 people worldwide; Commander 377th Combat Support Wing Ramstein AB, Germany - 5,000 people supporting USAFE's largest base; Commander 70th Tactical Fighter Squadron, - F-4E, F-16s Moody AFB, GA.
Staff Positions: Director of Programs for USAF Europe - Budget builder/Fighter Beddowns/Treaty Compliance; HQ USAF Headquarters USAF Black World program manager - F-117, B-2, F-22, etc; Strategic Program Manager - B-52, B-1 Advanced Cruise Missile; Air Division Chief of Reconnaissance Plans - Future Korean Contingency/War Planning.
Major Program management: Black World $6 billion + yearly budget; USAF Europe programs - multi-billion dollar budget; 63,000 people; plus major treaty negotiations/implementations.
Study Group member supporting Joint Warfare Center and USACOM.
Education:
U.S. Air Force Academy 1967, BS in International Affairs

University of Southern California, MS in Systems Management

Air Force Command and Staff College

National Defense Management.
Retired as Colonel after serving as the 2nd Air Force vice commander. 2nd AF was responsible for all the USAF Intelligence, Surveillance and Reconnaissance flying assets.
Joined Raytheon Corp. January 1995 as Director Program Development at E-Systems Falls Church, VA January 1995 - April 1997. Was Director, E-Systems ISR Programs for Washington Operations April 1997 - April 1998, and Director Airborne ISR Programs, Washington Office of Raytheon Systems Company April 1998 - January 2001.
Vice President - Business Development ComCept Division Washington Operations since February 2001, interfacing with Washington D.C. decision makers on programmatic issues for USAF/CENTCOM Network Centric Collaborative Targeting ACTD and other ISR pursuits.
Currently a Docent at the Udvar Hazy Center of the national Air & Space Museum at Dulles airport.
---
See a broken link or error, have a story or photo to add - please email the webmaster - - Page last modified 11/03/2008