A-12 Article #121 SN: 60-6924
Located Blackbird Airpark, Palmdale, CA


Click on images to enlarge

---
Blackbird Airpark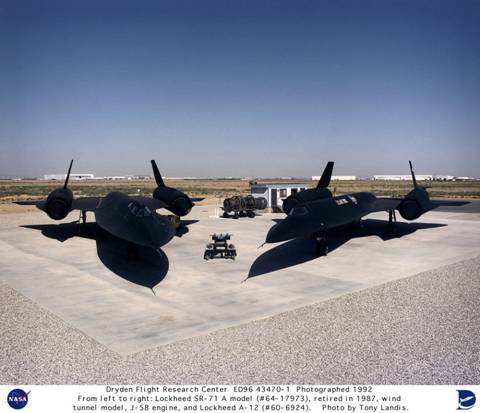 As shown by the picture above, the Blackbird Airpark opened in November 1991 with only two aircraft, SR-71A 61-7973 (Article 2024) and A-12 60-6924 (Article 121), a J58 engine, and wind tunnel models on display. Shortly thereafter D-21 Drone (Article 525) joined the collection. In November of 1991, the airpark population grew with the arrival of U-2D 56-6721 (Article 388) and a J75 engine.
The Blackbird Airpark welcomed a neighbor in November 2002, when the Palmdale Plant 42 Heritage Airpark opened to the public. This airpark was later renamed the Joe Davies Hertiage Airpark at Palmdale Plant 42 in December of 2006.
Today's Blackbird Airpark includes a gift shop, which is open during the airpark's hours of Friday, Saturday, and Sunday from 11am - 4pm. Click images to enlarge.
Blackbird Airpark Web Site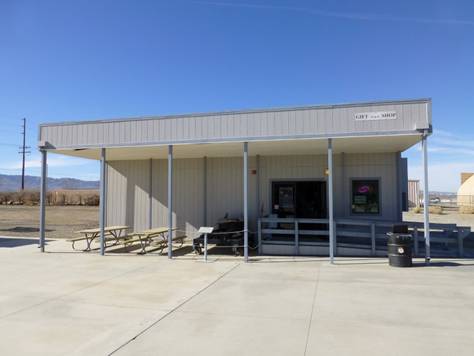 Blackbird Airpark Gift Shop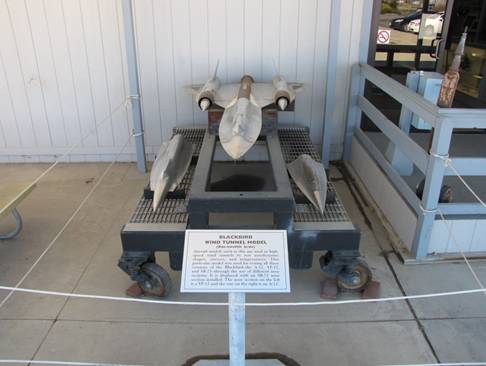 A-12, YF-12, and SR-71 wind tunnel models outside the gift shop
Gift shop sales counter and A-12/SR-71 model display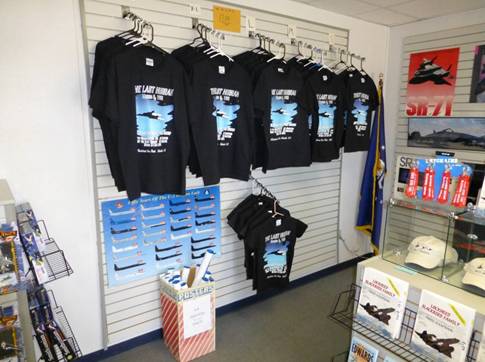 Shirts, posters and other items available for purhcase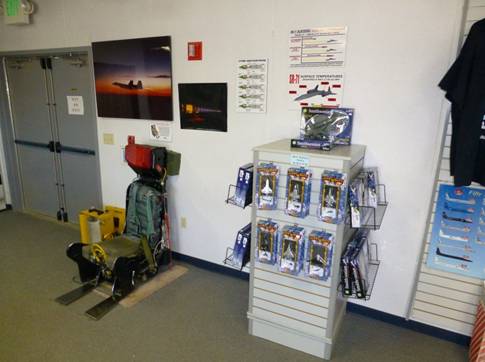 Toys for sale and an SR-71 ejection seat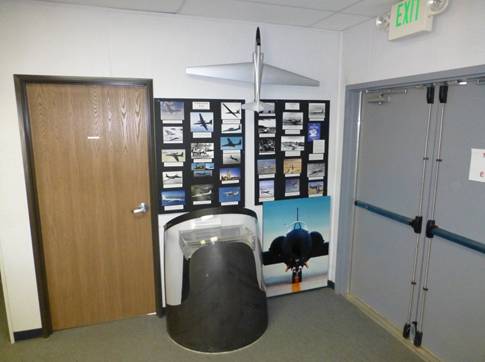 U-2 canopy, model, and various pictures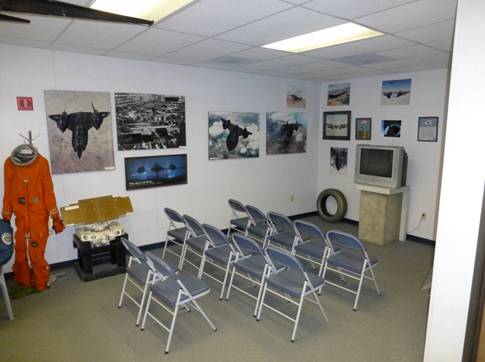 Video viewing area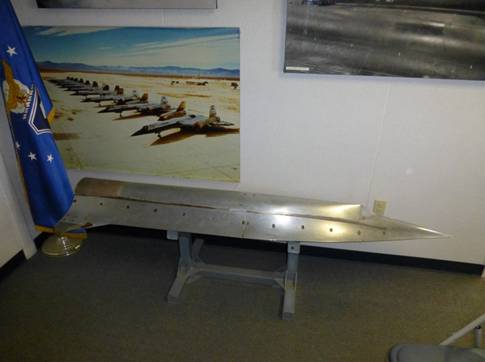 A-12 wind tunnel model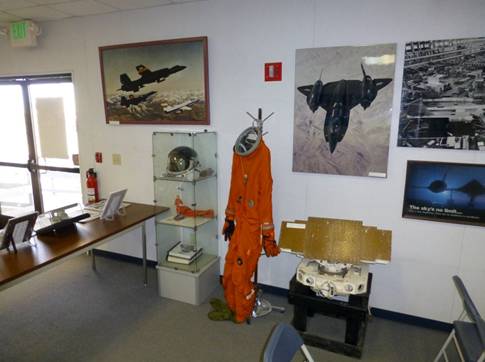 Pressure suit and aircraft radar antenna display
---
See a broken link or error, have a story or photo to add - please email the webmaster - - Page last modified 01/29/2014