Click to mute music



HAROLD ARCHER
January 3, 1921 - December 30, 2011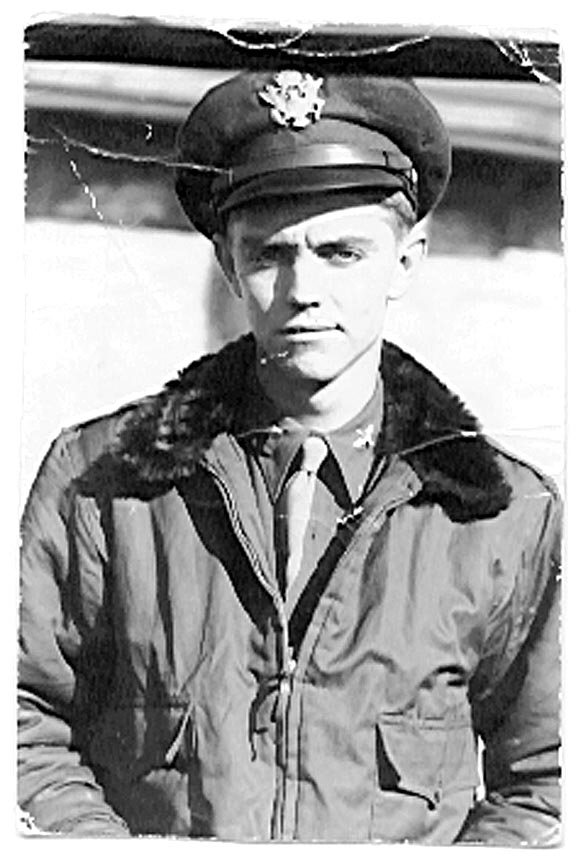 I grew up in LA and attended Loyola Univ. While in college, I enrolled in and received my private pilots certificate in the government's pilot training program (CPT). We were flying out of what is known as LAX, but in those days the field was nothing but a large grass area with one cement runway for the large aircraft (C-47) .

After receiving my pilots license, I applied for the Army Air Corp but was told to go home and grow up as you had to be 21 upon graduation to become an officer (this requirement was changed several months later). In November 1941, at the age of 20, I applied again and was accepted in the second class reporting to Visalia Army Base, a brand new base, to fly PT-13s. I was lucky enough to check out in the Ryan PT-22 when they arrived at Visalia.

My next assignment was at Bakersfield, Ca. for basic training where, during my physical, they found I had a hernia. Given the option of having the operation or returning to civilian life, needless to say I had the operation but was moved from class 42e to 42f where I trained in BT-13 aircraft. Near the end of our course, the base received a couple of AT-6s as an experiment to see if our class could handle the more advanced aircraft.

I was fortunate enough to be the first cadet in our class to check out in the AT-6. After Bakersfield, I went to Mather Army Air Base, Sacramento, CA where I flew AT-9s(a twin engine aircraft made by CurtisWright).
I graduated on June 23rd, married Bev on June 24, 1942 and transferred to Chico, California, a brand new basic training base still in the setting up phase. I was at Chico flying BTT-13s for two years before finally receiving orders for fighter training. I checked out in P-39s and then went to P-38s.
From Chico, I reported to the 48th Fighter Squadron, 14th Fighter group in Italy where I flew 38 combat missions. After the Germans capitulated, I returned to the states where I requested a return to fighters. The Western Training Command refused my request and told me that I was going to Texas to start up an instrument training school because of my instructing experience. I got mad and got out of the service in Sept 1945.

I was recalled in June of 53 and reported to Mather Air Force Base for a short period and then went to Randolph to pick up a crew and train in B-29s. From there I was supposed to go to Guam, however my program was cancelled and I ended up at Langley flying KB-29s, the first tanker squadron received by TAC. Both the tanker crews and the fighter pilots had to learn refueling by trial and error.

| | |
| --- | --- |
| Slater, Harold Archer, Jim Anderson, Pat Gugin. | Hank Nurge, Planenento, Harold Archer, Dr. Don Nichols |
From Langley I went to Formosa (Taiwan) to work for Gen. Ben Davis establishing an air defense program for the Chinese Air Force. I was the only fighter pilot in the outfit, so he gave me the job of establishing an Air Defense Program for the Republic of China Air Force.

During this period the USAF started accepting applications of Reserve Officers to the Regular Officer Corps. General Davis asked me why I had not applied and I told him I didn't like the idea of going from a senior Reserve Major to a junior Regular Captain. General Davis convinced me that it would be better to be a Lt. Col. on active duty than a retired full Colonel, considering that our kids were still in school and we had lots of expenses. He wrote an outstanding ER and I became a Regular Officer.

From Taiwan I was stationed at Forbes AFB flying KC-97s in support of the 55th. electronic recce group flying RB-47s. My next assignment was to Moses Lake, Washington to fly KC-135s in support of SAC's B-52 airborne alert. We did a lot of flying out of Fairbanks, Alaska working on cold weather procedures on the 135.

While at Moses Lake, Colonel Holbury called and asked if I would like to work for him as his Executive Officer. I agreed immediately, beginning an assignment at the Area that was the most enjoyable assignment of my career. Accomplishing the primary objective in developing the A-12, plus supporting the reconnaissance missions that provided needed intelligence for our country, was very satisfying.

After leaving the area, I went to Japan and ran the command post then to Osan Korea to do the same thing. After that I was stationed at Beale AFB where I retired 1 Mar 72.


---
The Roadrunners of Groom Lake are sad to report that Lt Col Harold Leslie Archer, Sr. USAF (Ret) of Murrieta, CA passed away at his residence on Friday, December 30, 2011.
Lt Col Archer served as a KC-135 pilot before his assignment to the CIA Project Oxcart at Groom Lake to serve as the Executive Officer of the 1129th SAS under Colonel Holbury. Archer participated in Operation Black Shield at Kadena, the operational phase of Project Oxcart at Groom Lake flying A-12 reconnaissance missions over North Vietnam and North Korea during the Vietnam War.
He is survived by his two children, four grandchildren and four great-grandchildren.Services are pending at this time but will take place at St. Martha Catholic Church in Murrieta, CA with a Military Graveside service to follow at Riverside National Cemtery where he will be laid to rest next to his wife Beverly Archer who passed away in 2003.

---
Lt. Col. Harold L. Archer, Sr. (ret.), son of Leslie William Archer and Emma Frances Eilebrecht, passed away peacefully in his home with loved ones on Friday, December 30, 2011, in Murrieta, California. He was born January 3,1921 in La Junta, Colorado. Harold was both a true American hero, as well as a self sacrificing and devoted husband. Harold attended Loyola on a basketball scholarship. In 1942 he graduated from flying school, married his sweetheart, Beverly, andjoined the Army Air Corp. This was the beginning of a remarkable 32year period of service to his country. He was a true patriot. He flew in WWII, the Korean War and the Vietnam War. He spent four years as an Executive Officer at Area 51 in Nevada. He was involved in the development of the SR 71, followed by the B1 and B2 fast jet bombers. After Harold retired, he and Beverly enjoyed numerous trips to Europe. He may have been a pilot, but Beverly was definitely the navigator on these trips. Harold loved golf, basketball, tennis and was known for being a stellar ping pong player! Harold was preceded in death by Beverly in 2003, They were married for over 60 years. Harold took care of Bev for 5 years before she died from ALS. He lovingly cared for his beloved wife and longed to be with her every day after she passed away. Harold will certainly be missed by his family; His son and daugher-in-law, Hal and Theresa, his daughter and son-in-law, Linda and Art Schefler, four grandchildren and four great-grandchildren. Harold was a devout Catholic and realized throughout his military career that the hand of God was protecting him. His service will be held at St. Marthas. The viewing will be from 10:00 a.m. to 10:45 a.m,and the celebration of Mass at 11:00 a.m. Burial services will be at Riverside National Cemetary at 1:00. Reception to follow at his home shortly after. In lieu of flowers please donate to: the ALS foundation Development Department 27001 Agoura Rd Ste 250 Calabasas Hills, CA 91301
Service Date: January 5, 2012
---
See a broken link or error, have a story or photo to add - please email the webmaster - - Page last modified 01/04/2012