Click to mute music


THE AIR FORCE
Norbert "Norb" Alber's Memories of Kadena during Operation Black Shield
Photos furnished by Roadrunner Norbert "Norb" Alber
THE CIA GUYS
Stolen from Frank Murray's web site
Click images to enlarge

Photos by Roadrunner Lee Kitten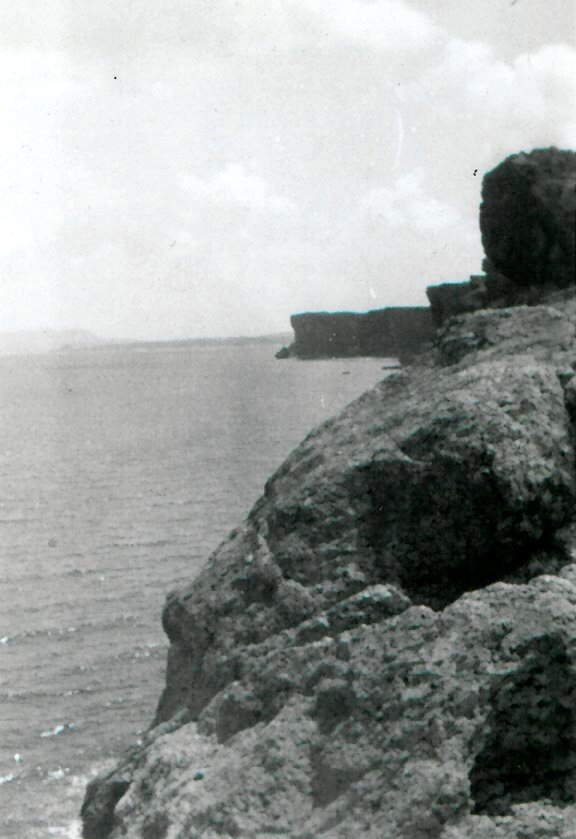 Suicide Cliffs, Okinawa
MORGAN MANOR
The housing area occupied by the CIA and 1129th SAS during Operation Blackshield in Kadena in 1967 to 1968
---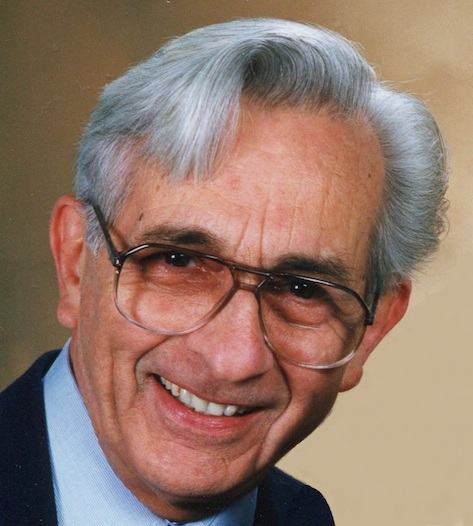 It is with deep sadness that we must notify our Groom Lake and Kadena Roadrunners and friends of the final flight of Norbert J. "Norb" Alber, age 84 on 16 January 2014 in Gland, Switzerland. Norb, a US Air Force veteran, emigrated to the US from the Canton of Vaud, Switzerland in 1948, and lived in the Canandaigua/Rochester area. He is remembered by the Roadrunners as a former employee of Eastman Kodak's Lincoln Plant and a member of the Perkin-Elmer camera team at Area 51 during Project Oxcart, and Operation Blackshield at Kadena, Okinawa. Norb retired from Perkin-Elmer in 1985 to own and operate a bed and breakfast in Calistoga, California. He became Tasting Room Manager for David Bruce Winery in Northern California, before marrying his wife, Nancy, in 1996. He moved back to Switzerland, shortly thereafter. Norb is survived by wife, Nancy; Sons Wayne Alber and Michael Alber; Daughter Jill (Fred) Salber; Grandchildren Adam & Keegan Alber and Jordan, Jared, Jacob and Carley Salber; and several relatives in Switzerland. He was predeceased by daughter Robin Alber and grandson Joseph Salber. Memorial service to be held in Switzerland, his birthplace, on January 22, 2014.
Photos and a synopsis of Operation Blackshield can be viewed at: http://roadrunnersinternationale.com/blackshield.html and http://roadrunnersinternationale.com/alber.html.
Norb is the civilian in the photo below taken in 1967 at Kadena during a mustache contest of the 1129th SAS and other Operation Blackshield participants. He obviously won the contest. Norb's legacy of his service to his country will live on.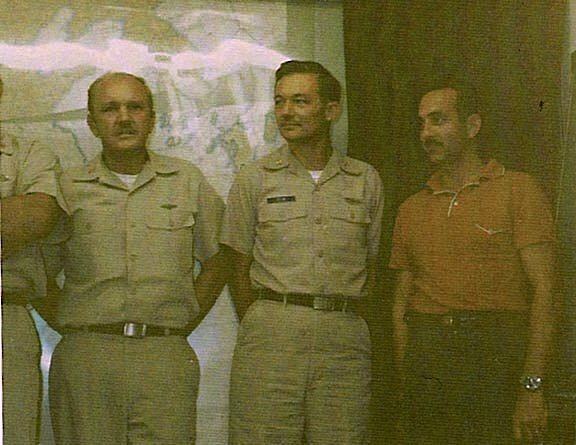 ---
See a broken link or error, have a story or photo to add - please email the webmaster - - Page last modified 01/18/2014