Area 51 'The Real Deal' at the Museum of Flight in Seattle - 26 April 2014
By Connie May
Record crowds came to Seattle's Museum of Flight on Saturday, April 26, 2014 to hear about the 'Real Deal' on Area 51 and tour one of showcased planes at the museum, the M-21.
The day was highlighted by declassified presentations from Thornton, 'T.D.' Barnes, president of Roadrunners Internationale and former employee of the Central Intelligence Agency on the Oxcart/A-12 and other programs Area 51-aka Groom Lake, Nev. and author and aviation archeologist, Pete Merlin.
Barnes discussed life and the history out at the facility where everything was kept secret. Barnes has been integral in many facets of our national defense, including a tour in the U.S. Army where he served as an intelligence specialist in Korea in 1956. He worked with the CIA and NSA to exploit radar and ECM intelligence from Soviet Union MiG planes and radar in Cuba. Barnes is a veteran of the NASA High Range in Nevada. He joined the special projects team at Area 51 for the CIA's A-12 Project OXCART, a number of Soviet MiG plane exploitation programs, the Have Blue stealth plane, and others that remain classified today.
Pete Merlin presented slides and a history of Groom Lake. Peter Merlin is an aerospace historian who has authored numerous books on aviation and space technology and history, and two volumes on aerospace safety. He has also appeared on more than a dozen documentaries for the History Channel, Discovery, National Geographic, and others.
The presentations were followed by a detailed tour and walk around of the Museum's M-21. "I was very pleased with the Museum of Flight's role in supporting the legacy of the nation's secret heroes, the Area 51 veterans and their recently declassified projects", said Barnes. "The project played significant roles in maintaining national security and supporting our armed forces." The Oxcart program included the M-21, a unique variant of the A-12, the earliest Blackbird type. The one at the museum was built as a CIA program- code-named 'Tagboard'.
The M-21 carried unpiloted vehicles for intelligence gathering. These drones were intended for launch from the M-21 'mother ship' for flights over hostile territories. Design features of the M-21 include the second seat for the Launch Control Officer and the launch pylon on which the drone is mounted.
The Museum's M-21 was built in 1963, and is the sole surviving example of its type.
Photos by Ted Huetter, PR manager at the Museum of Flight and Connie May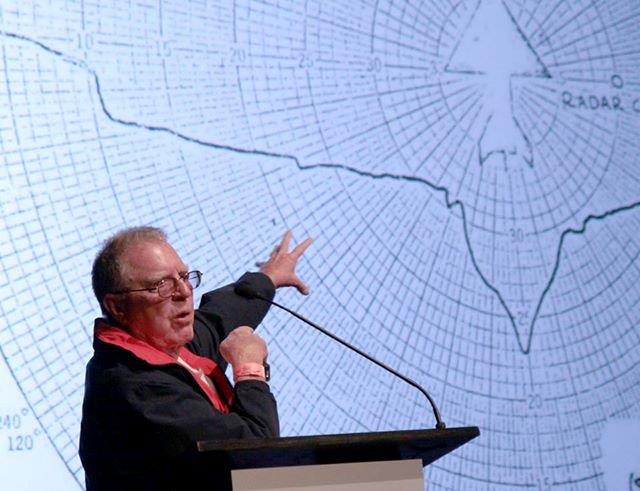 Former Area 51 Radar Specialist TD Barnes giving a presentation at the Museum of Flight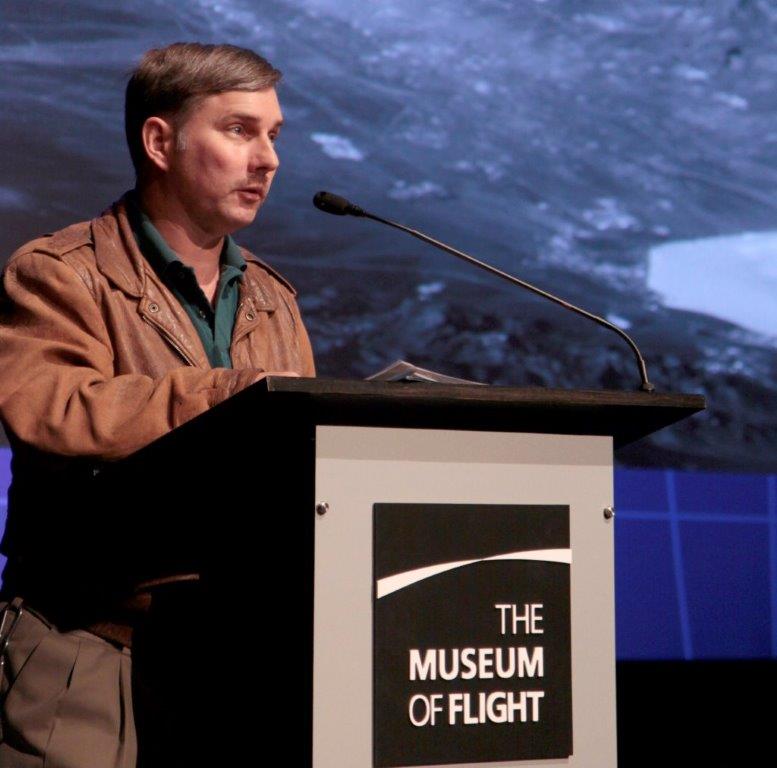 Author and Aviation Archeologist Peter Merlin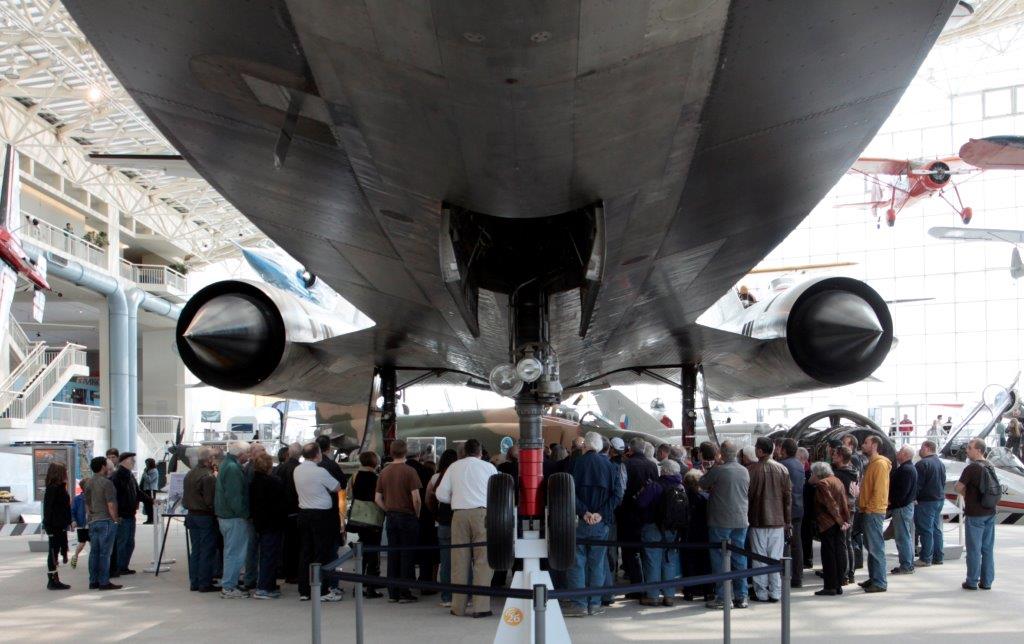 Touring the Blackbird at the Museum of Flight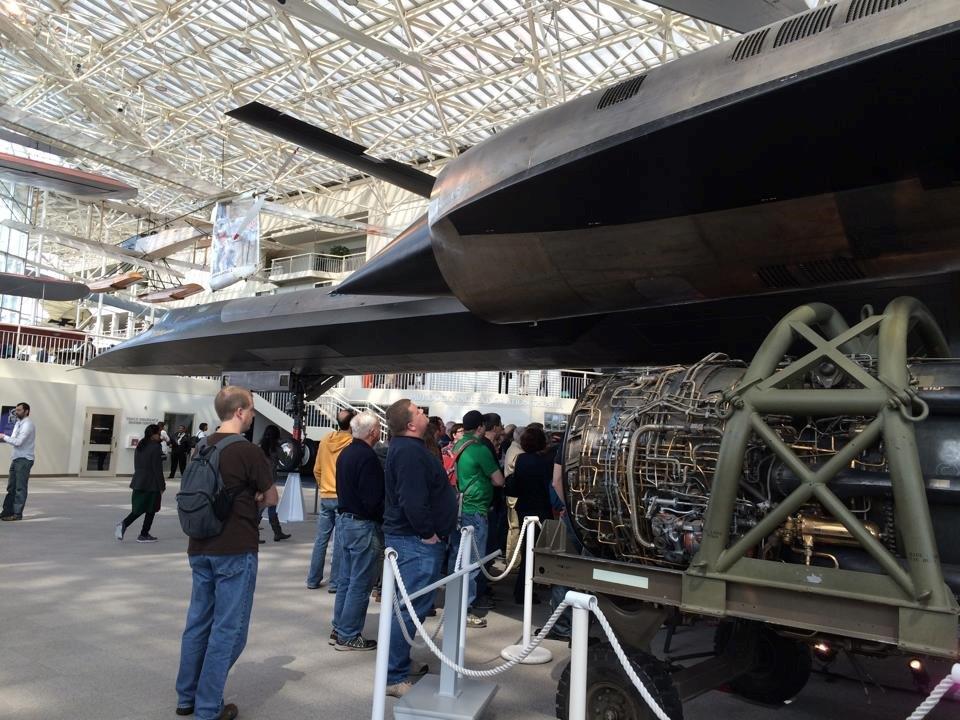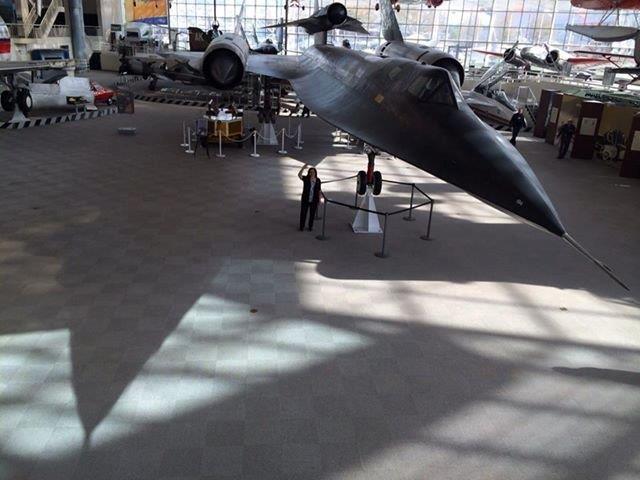 Author Connie May in front of the M-21 "Mothership"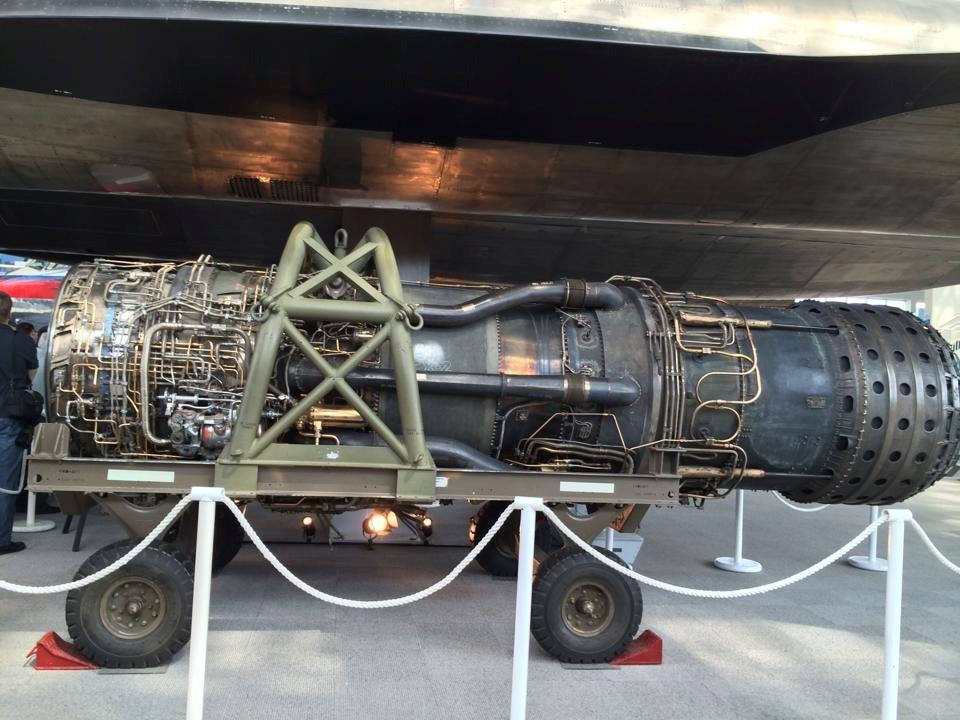 J58 Engine of the Blackbird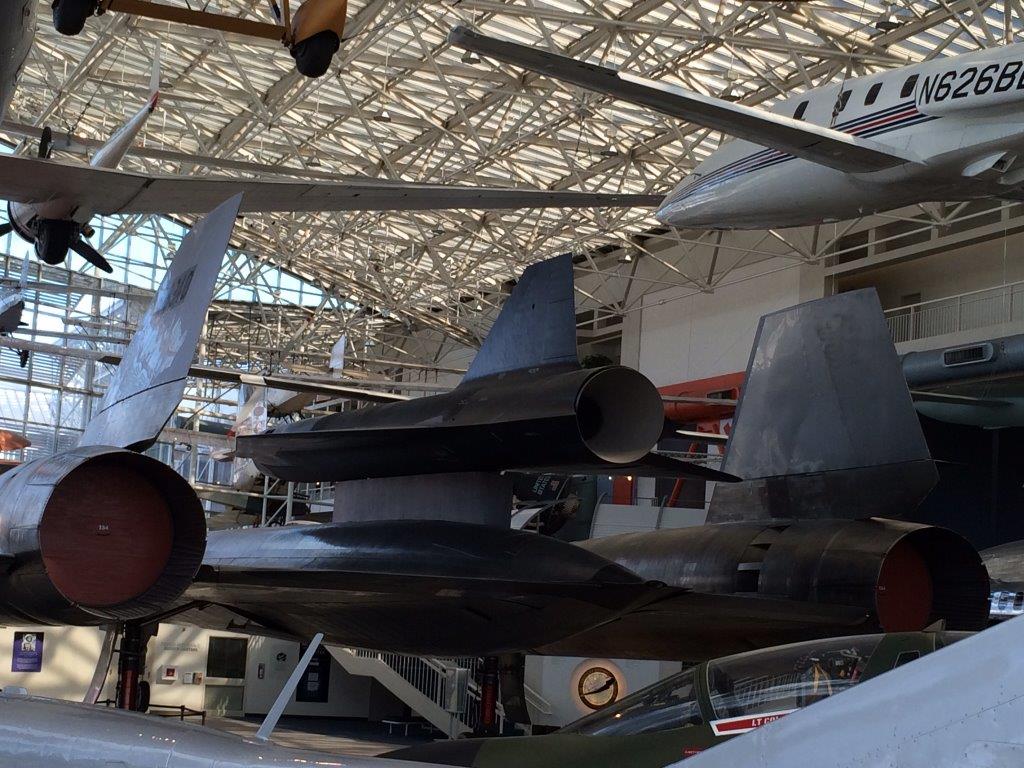 D-21 drone mounted atop the M-21 "Mothership"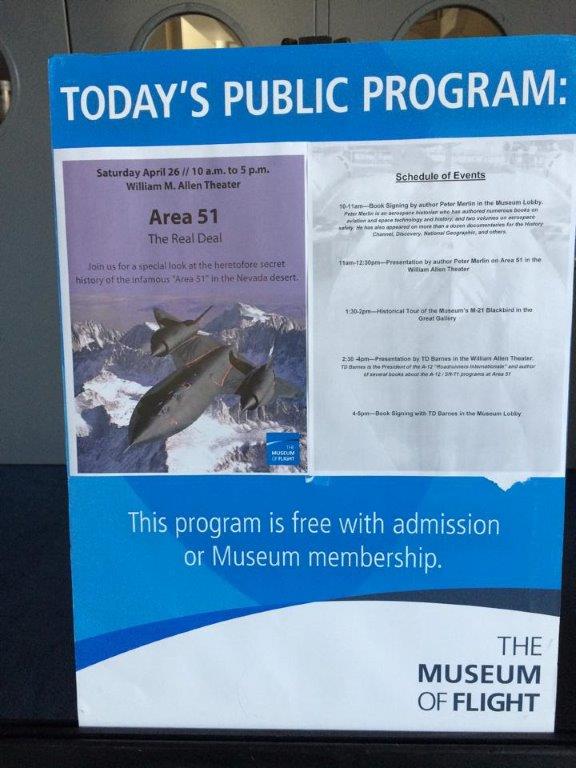 Museum of Flight poster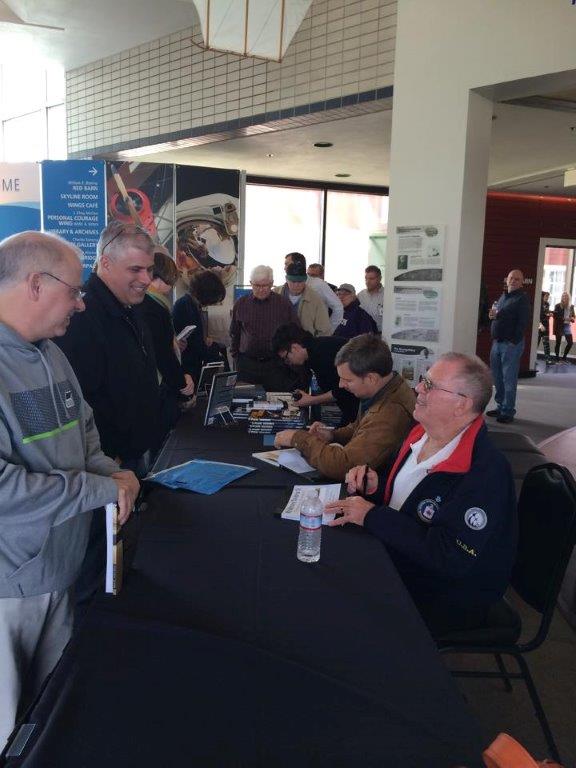 TD Barnes and Peter Merlin signing books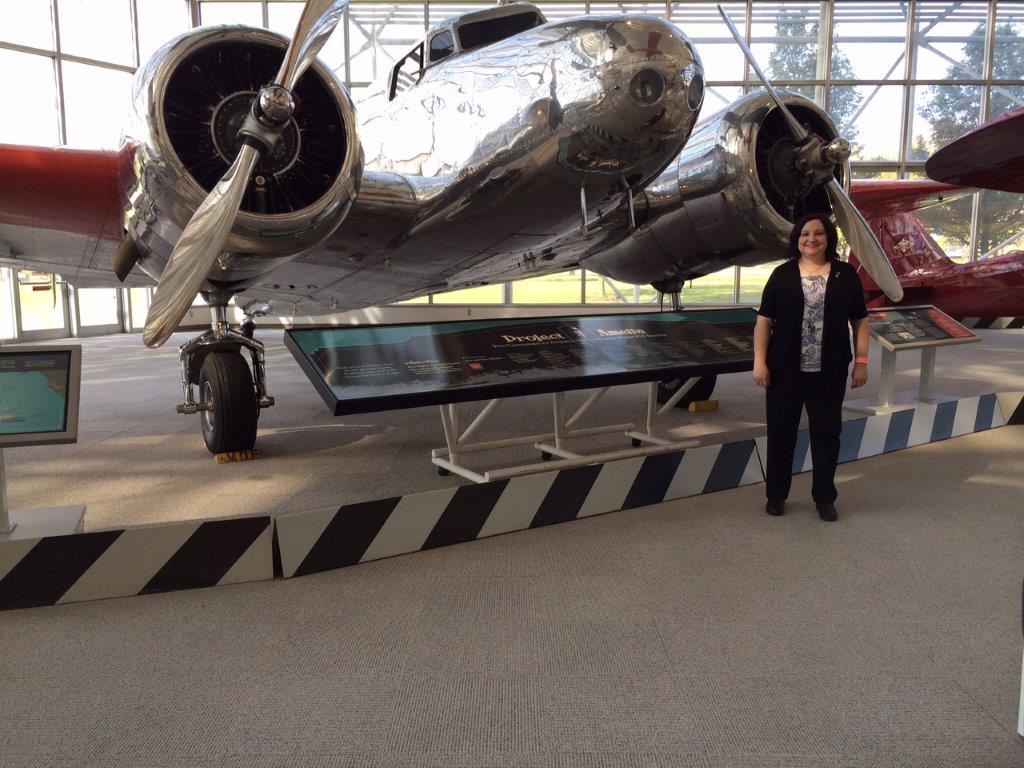 Author Connie May in front of the Lockheed Electra 10E that was in the National Aviation Heritage Competition at the Reno Air Races. Now on permanent display at the Museum of Flight
---
See a broken link or error, have a story or photo to add - please email the webmaster - - Page last modified 04/30/2014